Benjamin Netanyahu to continue as Likud Party Leader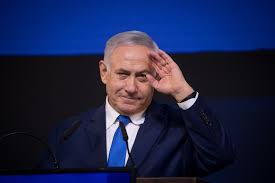 Facing trial on cases related to corruption and bribery, the interim Prime Minister of Israel Benjamin Netanyahu has secured his position as the leader of the Likud Party with a little more than 2 months left for the 2020 Israel legislative election scheduled to be held on 2nd March 2020. The 2020 Israel legislative election will be the 3rd legislative election of Israel in less than a year, with elections in April 2019 and September 2019 both ending in deadlock as neither the Likud or the Blue and White Party were able to form a government. In the 120 seats unicameral parliament of Israel, Knesset, 61 seats are needed for majority,  the Likud and the Blue and White Party both winning 35 seats each in the April 2019 election and failed to form a coalition government followed by which a snap election was called on 17th September 2019, in which Likud Party under the leadership of the interim Prime Minister winning 32 seats, one less of their opponents Blue and White party.
The longest-serving leader in Israel's history, Netanyahu was charged with three separate corruption cases on fraud,  breach of trust and bribery on November 21, 2019. But despite failing to form government in legislative elections of April & September, and facing charges,  the incumbent interim Prime Minister remained as the favorite leader among the right-wing political party of Israel, Likud. A total of 116,000 members, making 49% of the total Likud members were eligible to vote on Thursday, 26th December 27, 2019. The 70-year-old Netanyahu received a comfortable victory by winning 72.5% of the votes and will lead the Likud's in the 2020 March legislative elections in Israel.
Topics: 2020 Israel legislative election • Benjamin Netanyahu • Israel • Likud Party • Prime Minister of Israel
Latest E-Books