'Benefits of the Aadhaar – where it stands today'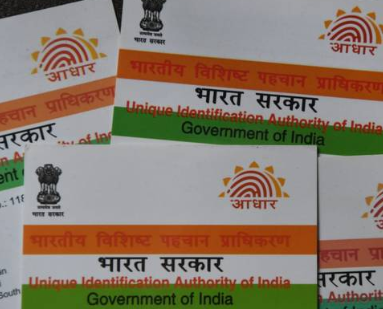 The Union Finance Minister Arun Jaitley has released a Facebook post titled 'Benefits of the Aadhaar – where it stands today' highlighting how the efficient use of the Aadhaar based identification has aided in improving the governance and in efficient delivery of services.
How Aadhaar has aided in reducing leakages?
The Finance Minister highlights the efficacy of Aadhaar in reducing leakages through following instances:
The Minister cites that Aadhaar's use in the delivery of subsidies has helped saved Rs 90,000 crore in the last few years till March 2018 by eliminating several duplicate, non-existent and fake beneficiaries.
The Digital Dividend Report of the World Bank estimates that India can save Rs 77,000 crore every year by the use of Aadhaar.
The Minister further states from savings through efficient implementation of Aadhaar the government can fund three schemes of the size of Ayushman Bharat.
How Aadhaar benefitted the people?
The Minister notes that with Aadhaar the government was able to eliminate middlemen and the benefits of various welfare schemes were directed to the bank accounts of the beneficiaries. Under the schemes like
PAHAL and Ujjwala beneficiaries are given cooking gas subsidies through direct benefit transfer (DBT) in their Aadhaar-linked bank accounts.
33 crore MGNREGA cardholders are getting wage payment directly through DBT in their bank accounts.
The Finance Minister gave special credits to Shri Nandan Nilekani who spearheaded the Aadhaar in the beginning days and Dr Ajay Bhushan Pandey, who subsequently provided it with the direction and expansion.
Month: Current Affairs - January, 2019
Topics: 'Benefits of the Aadhaar - where it stands today • Aadhaar • Arun Jaitley • Dr Ajay Bhushan Pandey • Facebook post • MNREGA • Nandan Nilekani • PAHAL • Ujjwala • Union Finance Minister
Latest E-Books