69th BAFTA Awards 2016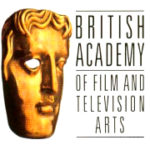 The 69th British Academy of Film and Television Arts (BAFTA) held at the Royal Opera House in London. This year the BAFTA awards were conferred for the outstanding performances in films and documentaries screened at British Cinemas in 2015.
69th Annual BAFTA Awards 2016
Best Film: The Revenant.
Outstanding British Film: Brooklyn.
Best Director: Alejandro G. Iñárritu (The Revenant).
Best Actor: Leonardo DiCaprio (The Revenant).
Best Actress: Brie Larson (Room).
Best Supporting Actor: Mark Rylance (Bridge of Spies).
Best Supporting Actress: Kate Winslet (Steve Jobs).
Best Original Screenplay: Tom McCarthy and Josh Singer (Spotlight).
Best Adapted Screenplay: Adam McKay and Charles Randolph (The Big Short).
Best Editing: Margaret Sixel (Mad Max: Fury Road).
Best Cinematography: Emmanuel Lubezki (The Revenant).
Best Production Design: Mad Max: Fury Road.
Best Costume Design: Jenny Beavan (Mad Max: Fury Road).
Best Original Music: Ennio Morricone (The Hateful Eight).
Best Makeup and Hair: Damian Martin and Lesley Vanderwalt (Mad Max: Fury Road).
Best Sound: The Revenant.
Best Visual Effects: Star Wars: The Force Awakens.
Best Film Not in the English Language: Wild Tales (Argentina).
Best Animated Film: Inside Out.
Best Documentary: Amy.
Outstanding Debut by a British Writer, Director, or Producer: Naji Abu Nowar (Writer/Director) and Rupert Lloyd (Producer) – Theeb.
Best British Short Film: Edmond.
The EE Rising Star Award: John Boyega.
Most awards: The Revenant (5 wins).
Most nominations: Bridge of Spies and Carol (9 nominations each).
About British Academy of Film and Television Arts (BAFTA)
Established: 1947.
Headquarters: London.
Purpose: To supports, promotes and develops the art forms of the moving image – film, television and video games – by identifying and rewarding excellence, inspiring practitioners and benefiting the public.
Topics: Awards • BAFTA Awards 2016 • Current Affairs 2016 • Entertainment • United Kingdom
Latest E-Books