29 September: World Maritime Day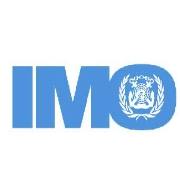 The World Maritime Day is observed across the world on 29 September to highlight the importance of shipping safety, maritime security and the marine environment.
Several events are organised to mark this day by the International Maritime Organization (IMO), member Governments, maritime industry etc.
2016 Theme: "Shipping: indispensable to the world". The theme focuses on the critical link between shipping and global society. It also raises awareness of the relevance of the role of IMO as the global regulatory body for international shipping.
Key Facts
According to UNCTAD, around 80% of global trade by volume and over 70% of global trade by value are carried by sea and are handled by ports worldwide.
These shares are even higher in the case of most developing countries. Without shipping import and export of goods on scale necessary to sustain modern world will be not be possible.
There are more than 50,000 merchant ships trading internationally, transporting every kind of cargo and manned by more than a million seafarers.
Over the past 5 decades and more, IMO has developed and adopted a comprehensive framework of global regulations covering legal matters, maritime safety, environmental protection and other areas.
Under this global regulatory framework, shipping has become more efficient, progressively safer and more environment-friendly.
Background
The World Maritime Day marks the date on which convention of the IMO (a specialized agency of the United Nations) was adopted in 1958. It was first observed in 1978,
The IMO's original name was the Inter-Governmental Maritime Consultative Organization (IMCO) but it was changed to IMO in 1982.
Month: Current Affairs - September, 2016
Topics: Days and Events • global trade • IMO • Maritime transport • World maritime day
Latest E-Books