27th meeting of Southern Zonal Council held at Thiruvananthapuram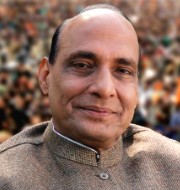 The 27th meeting of the Southern Zonal Council held at Thiruvananthapuram, Kerala was chaired by Union Home Minister Rajnath Singh.
The Southern Zonal Council consists of Kerala, Karnataka, Telangana, Tamil Nadu, Puducherry (UT) and Andhra Pradesh.
Key Facts
Many important issues were discussed during the meeting and resolved 16 out of 22 items on agenda.
The Council reviewed progress of implementation of various recommendations made in last meeting relating to Extension of High Speed Rail Corridor between Thiruvananthapuram up to Mangalore and Udupi, Peninsular Region Industrial Development Corridor, issues of fishermen, introduction of peninsular tourism trains in zone and Amendments to New Road Transport & Road Safety Bill.
It also took up issues which relate to uniformity in allocation of funds for scholarships in proportion of population of SC/ST for all courses, revision of ceiling on profession tax by Central Government, prevention of communicable diseases, Naxalism, promotion of oilseeds and oil palm cultivation and development of Puducherry Airport.
About Zonal Councils
Zonal Councils were set up under the States Reorganization Act, 1956 (so it is not constitutional body) to foster Inter-State co-operation and co-ordination among the States.
Currently, there are total five zonal councils viz. Northern, Western, Eastern, Central and Southern.
They are regional fora of cooperative endeavour for States linked with each other geographically, economically and culturally.
Zonal Councils provide a common meeting ground for the States to promote and facilitate coordinated efforts for fostering economic and social development.
They are mandated to discuss and make recommendations on matters of common interest in field of economic and social planning, linguistic minorities, border disputes and inter-State transport etc.
Note: The north eastern states are not included in these five zonal Councils. Their special problems are looked after by North Eastern Council, set up under the North Eastern Council Act, 1972. It is also headed by Union Home Minister.
Month: Current Affairs - December, 2016
Topics: Centre-States • Kerala • National • Rajnath Singh • Southern Zonal Council • States
Latest E-Books