23 poets and authors chosen for prestigious 2015 Sahitya Akademi Award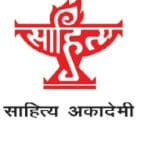 Sahitya Academy has announced the names of 23 poets and authors who will be conferred the prestigious 2015 Sahitya Akademi Award.
This award has recognised premier works in 23 Indian languages that includes 6 books of short stories, 6 of poetry, 4 novels, 2 books each of essays, criticism and plays and 1 memoir.
23 Awardee's are:
Poetry: Brajendra Kumar Brahma (Bodo), Dhian Singh (Dogri), Ramdarash Mishra (Hindi), K.V. Tirumalesh (Kannada), Kshetri Rajan (Manipuri) and Ram Shankar Awasthi (Sanskrit).
Short stories: Kula Saikia (Assamese), Man Mohan Jha (Maithili), Gupta Pradhan (Nepali), Bibhuti Pattanaik (Odia), Maya Rahi (Sindhi) and Volga (Telugu).
Novels: Cyrus Mistry (English), Jaswinder Singh (Punjabi), K R Meera (Malayalam) and Madhu Acharya 'Ashawadi' (Rajasthani).
Essays: Rasik Shah (Gujrati) and A. Madhavan (Tamil).
Plays: Uday Bhembre (Konkani), Rabilal Tudu (Santali).
Books on criticism: Bashir Bhadarwahi (Kashmiri) and Shamim Tariq (Urdu).
Memoirs: Arun Khopkar (Marathi).
All 23 awardees were chosen by a distinguished jury representing 23 Indian languages. The final approval was given by the Executive Board of the Sahitya Akademi chaired by its President Dr. Vishwanath Prasad Tiwari.
They will be presented with awards at a special function during the Festival of Letters – the annual function of the Akademi. The award in Bengali language will be announced later.
About Sahitya Akademi Award
Sahitya Akademi Award (साहित्य अकादमी पुरस्कार) is conferred on writers of outstanding works in one of the twenty-four major Indian languages (22 Scheduled Languages+ English and Rajasthani).
24 major Indian languages are: Assamese, Bengali, Bodo, Dogri, English, Gujarati, Hindi, Kannada, Kashmiri, Konkani, Maithili, Malayalam, Manipuri, Marathi, Nepali, Odia, Punjabi, Rajasthani, Sanskrit, Santhali, Sindhi, Tamil, Telugu, and Urdu.
The award consists of a casket containing an engraved copper-plaque, a shawl and a cheque of 1 Lakh rupees.
Topics: Awards • Current Affairs 2016 • Sahitya Akademi Award
Latest E-Books