2017 Sahitya Akademi Award winners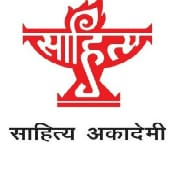 India's national academy of letters Sahitya Academy has announced names of 24 poets and authors who will be conferred the prestigious 2016 Sahitya Akademi Award in 24 different Indian languages.
The award has recognised premier works in 24 Indian languages that includes seven novels, five poetries, five short stories, five literary criticism, and one play and one essay.
The awards will be conferred during ceremony to be held on 12 February 2018. The award is given for books published between January 2011 and December 2015. It will include casket containing an engraved copper-plaque, a shawl and a cheque of Rs 1 lakh.
Awardees are
Essay: Jagdish Lachhani (Sindhi).
Play: Rajen Toijamba (Manipuri)
English: Mamang Dai for his novel The Black Hill.
Hindi: Ramesh Kuntal Megh for his literary criticism work Vishw Mithak Sarit Sagar.
Sanskrit: Niranjan Mishra for his novel Gangaputravadanam.
Malayalam: KP Ramanunni for Daivathinte Pusthakam
Punjabi: Nachhattar for his novel Slow Down.
Poets: Udaya Narayana Singh (Maithili), Bhujanga Tudu (Santali), Shrikant Deshmukh (Marathi), Inqulab (Tamil) and Devipriya (Telugu).
Short Stories: Autar Krishen Rahbar (Kashmiri), Shiv Mehta (Dogri), Gajanan Jog (Konkani), Gayatri Saraf (Odia) and Baig Ehsas (Urdu).
Literary Criticism: Ramesh Kuntal Megh (Hindi), Urmi Ghanshyam Desai (Gujarati), TP Ashoka (Kannada), Bina Hangkhim (Nepali) and Neeraj Daiya (Rajasthani).
Sahitya Akademi Award
Sahitya Akademi Award is conferred annually on writers of outstanding works in one of the twenty-four major Indian languages (22 eighth Scheduled Languages+ English and Rajasthani). The award consists of a casket containing an engraved copper-plaque, a shawl and a cheque of 1 Lakh rupee
Category: Awards, Persons & Places in News
Topics: 2017 Sahitya Akademi Award • Art and Culture • Awards • National • Persons in News
Latest E-Books