Ayushman Asom-Mukhya Mantri Jan Arogya Yojana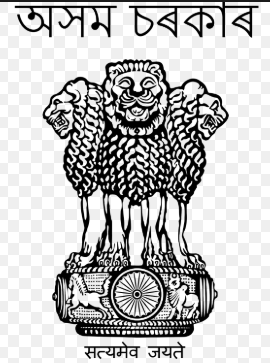 Assam government's recent launch of the Ayushman Asom – Mukhya Mantri Jan Arogya Yojana signifies a major milestone in the quest for accessible and affordable healthcare.
Ayushman Asom: Ensuring Comprehensive Healthcare Coverage
Ayushman Asom is a family-floater health assurance scheme designed to provide families in Assam with access to cashless medical treatment up to Rs.5 lakh per year. This progressive step aims to break down financial barriers and ensure that quality healthcare services are available to all residents, irrespective of their economic standing.
Responsibility of the Department of Medical Education & Research
The Department of Medical Education & Research, operating under the Government of Assam, assumes the crucial responsibility of implementing Ayushman Asom. This department plays a pivotal role in overseeing the smooth execution and management of the scheme, ensuring its success in reaching the intended beneficiaries.
Wide-ranging Coverage and Beneficiary Families
Ayushman Asom offers an extensive range of healthcare procedures, encompassing a total of 1578 medical treatments within its ambit. During its initial phase, the scheme is expected to cover around 26 lakh beneficiary families, thereby ensuring that a substantial portion of the population gains access to superior healthcare services.
The Influence of Antyodaya and Pandit Deendayal Upadhyay
The launch of Mukhya Mantri Jan Arogya Yojana is strongly influenced by the concept of Antyodaya, emphasizing the upliftment of the most marginalized sections of society. This idea, coined by Pandit Deendayal Upadhyay, aligns with the vision of Prime Minister Narendra Modi for inclusive governance. Ayushman Asom addresses the limitations faced by economically disadvantaged families previously excluded from the Pradhan Mantri Jan Arogya Yojana, thereby extending healthcare benefits to these vulnerable groups.
The Crucial Role of Atal Amrit Abhiyan Society
The Atal Amrit Abhiyan Society assumes the responsibility of overseeing the day-to-day operations of Ayushman Asom. This society plays a pivotal role in ensuring seamless implementation and functioning of the scheme, working diligently towards the goal of fostering inclusive growth and development by providing accessible healthcare services.
Ayushman Bharat: Ensuring Nationwide Comprehensive Coverage
Ayushman Asom aligns with the broader goals of Ayushman Bharat, a national program that aims to ensure comprehensive healthcare coverage for economically vulnerable families across India. By initially covering approximately 26 lakh families and gradually expanding to 32 lakh families, Ayushman Asom seeks to bridge the gap in healthcare coverage, ensuring the protection of vulnerable sections of society.
Mukhya Mantri Lok Seva Arogya Yojana: Healthcare Benefits for Government Employees
In addition to Ayushman Asom, the Government of Assam has introduced the Mukhya Mantri Lok Seva Arogya Yojana, a healthcare benefit scheme specifically catering to government employees. This scheme, scheduled to roll out from August 15, eliminates the cumbersome reimbursement process for medical expenses incurred by employees and their dependents. It ensures comprehensive healthcare coverage, enabling government employees to access quality medical services conveniently.
Tags: Assam • Assam Government
Month: Current Affairs - May, 2023
Category: Government Schemes Current Affairs • States Current Affairs
Latest E-Books