NPA
April 1, 2017
In the light of the recent idea put forward by the Chief Economic Advisor, Arvind Subramanian, as well as Viral Acharya, the new Deputy Governor of RBI, backed by the Finance Ministry to set up a "Bad Bank", the question arises as to whether this idea will...
February 15, 2017
The Public Sector Asset Rehabilitation Agency (PARA) colloquially called "Bad Bank" is a proposed agency to assume the Non-Performing Assets (NPA) of public sector banks in India and to deal with the recovery of the bad loans. This agency has been proposed in Economic Survey 2016-17. The...
January 21, 2015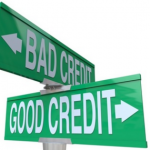 What do you mean by the "Asset Quality" in Banks? Discuss the macroeconomic factors that impact the asset quality.
Advertisement