Food Security
November 4, 2016
There are 5,35,000 PDS outlets in the country which is roughly twice the number of Panchayats in the country. Every BPL card holder is entitled to get 35 kg of rice or wheat every month and similarly, every APL card holder is enttled to get 15kg of...
November 6, 2015
In spite of the technological advances made in past few decades, a substantial part of the global population still faces food, water and energy shortages, with the aim of achieving security in all three areas far from being realized. However, to look at the three – food,...
September 29, 2015
The text of the National Food Security Act mentions it as an act to provide for food and nutritional security in "human life cycle approach, by ensuring access to adequate quantity of quality food at affordable prices to people to live a life with dignity." Life cycle...
September 29, 2015
National Food Security Act 2013 extends to whole of India and it was to be rolled out by the states within one year of its enactment. But, majority of the states were not able to do this mainly because it required computerization of the beneficiaries lists as...
September 29, 2015
National Food Security Act was first proposed in 2010 by the National Advisory Council (NAC), an extra constitutional body in the times of UPA government, headed by Sonia Gandhi. In summary, the proposal was to provide food security to 75% of India's total population by means of...
September 29, 2015
Since 1990s, the food security has been a consistent theme raised in specific contexts in various conferences convened by the United Nations and other organizations. The joint FAO/WTO Conference on Nutrition, Rome, 1992, made two important declarations as follows: "Hunger and malnutrition are unacceptable in a world...
September 29, 2015
Distribution of essential commodities to larger section of the society, mostly vulnerable people, through a network of fair Price Shops on a recurring basis is done by the Public Distribution System (PDS). This system is jointly operated by the Central and State Governments. The Central government, through...
March 11, 2015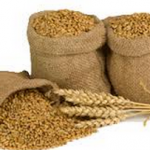 Issues with Food Corporation of India India has come a long way from the time it was struggling with food shortages way back in 1960. Now instead of shortages India faces a problem of plenty and lack of storage facilities. FCI which was entrusted the responsibility of...
March 11, 2015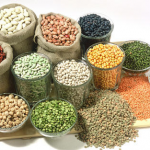 Agricultural pricing framework has gradually evolved in India ever since 1960s. They were guided by excess demand and shortages in availability of food-grains. These prices have major implications in capping poverty and promoting the well-being of poor. This makes it pertinent for governments to intervene in food-grain...
March 5, 2015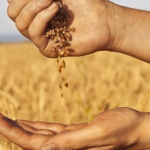 The Food Corporation of India is the main agency for procurement, storage and distribution of food grains. In addition to the requirements of wheat and rice under the Targeted PDS, the Central Pool is required to have sufficient stocks of these in order to meet any emergencies...
Advertisement