Chhattisgarh Mediapersons Protection Bill 2023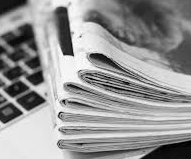 The Chhattisgarh legislative Assembly has passed a Bill for the protection of mediapersons and to prevent violence against them. The Chief Minister, Bhupesh Baghel, tabled the Chhattisgarh Mediapersons Protection Bill 2023 in the House for discussion and was pleased with its passage, calling it a historic day. The opposition BJP MLAs demanded that the Bill be sent to the Select Committee of the Assembly for examination, but the request was rejected by Speaker Charandas Mahant.
Registration of All Mediapersons
The Bill asks for the registration of all mediapersons, including journalists, media institutions, and mass media such as news gatherers, freelancers, trainees, and interns. The aim is to create a broad classification of mediapersons and to offer them better protection.
Committee for Dealing with Complaints
A committee will be constituted to deal with complaints from the media. The chairperson will be a retired administrative or police officer not below the rank of secretary, and three mediapersons with over 10 years of experience, including at least one woman, and two senior government officials will be the members of the committee. The committee will have the same powers throughout the state as are vested with the civil court while trial of a suit under the Code of Civil Procedure, 1908.
Emergency Protection Measures
The committee will have the power to recommend emergency protection measures and protection plans to the Superintendent of Police (SP) of the district concerned, who will take appropriate decisions as per law. In cases where there are allegations or trial or inquiry/investigation against a mediaperson, the committee will have powers to direct the SP of the district concerned to supervise the investigation and submit a report within 15 days.
False Complaints
The committee can also act against mediapersons for giving false complaints. For the first false complaint, the registration will be cancelled and for a second time, a fine may go up to Rs 10,000. A website will be created where information about the registered mediapersons, complaints received, and action taken will be available.
Authority for Dealing with Appeals
An authority will be prescribed to deal with appeals against actions of the committee. This will ensure that mediapersons have an avenue to appeal any actions that may be taken against them.
Tags: Chhattisgarh • Free Speech • Violence
Month: Current Affairs - March, 2023
Category: States Current Affairs