Fundamental rights Current Affairs, GK & News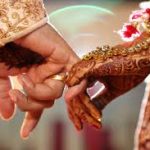 The Allahabad High Court recently ruled that couples planning to marry under Special Marriage Act shall choose not to publish thirty-day notice before registering their marriage. According to the judgement, the provisions of the act invade the fundamental rights of liberty and privacy. That is, putting a prior notice that provides the details of the ..
Month: Current Affairs - January, 2021
Category: Legal & Constitution Current Affairs
Topics: Fundamental rights • Liberty • Marriage • Privacy • Special Marriage Act
The National Green Tribunal recently passed an order regarding the Vizag Gas Tragedy. Under the order, the LG Polymers, where the gas leak occurred was held liable according to the Principle of "Strict Liability" of 19th century English law. Strict Liability Principle According to Strict Liability Principle, a company or a party is not liable ..
Month: Current Affairs - May, 2020
Category: Legal & Constitution Current Affairs
Topics: Article 21 • CLAT • Compensation • Constitution • Fundamental rights • National Green Tribunal • Right to Life • Vizag Gas Tragedy
The Kerala High Court has recently ruled that the right to have access to the Internet is part of the fundamental Right to Education (RTE) & also the Right to Privacy under Article 21 of the Constitution. The verdict came on a petition filed by a Kozhikode college student challenging her expulsion for not adhering ..
Topics: Digital rights • Fundamental rights • Human rights • Identity management • Internet privacy • Kerala • Law • Privacy • Privacy law • Right to Privacy • Social Issues
The Constitution of the World Health Organization states that "The enjoyment of the highest attainable standard of health is one of the fundamental rights of every human being without distinction of race, religion, political belief, economic or social condition". The right to health implies that: Everyone should have access to the health services they require, As ..
Topics: Children's rights • Constitution of India • Directive Principles • Economic, social and cultural rights • Fundamental rights • Fundamental rights in India • Human rights instruments • International Covenant on Economic, Social and Cultural Rights • Law by country • Politics by country • Right to Health • Rights
A session judge who is hearing the joint trial of the dual Babri Masjid demolition cases has asked for six more months to finish the case. This has prompted the Supreme Court to request the Uttar Pradesh to suggest a way to resolve this dilemma. What is happening? The Supreme Court had given a trial ..
Topics: Ayodhya • Fundamental rights • Justice • Supreme court