Inter-Ministerial group set up to clear global relief materials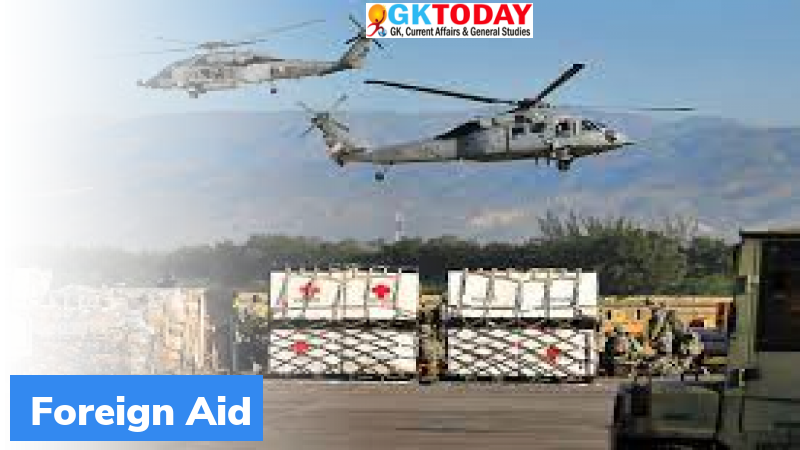 The Government of India has set up a High level Inter-Ministerial Group to establish procedures for immediate clearance of relief materials from foreign countries.
About the Group
As the number of COVID-19 cases in India have started increasing to a great extent, several foreign countries such as UK, USA, France Germany, Ireland, Kuwait have been sending essentials such as ventilators, oxygen concentrators, respiratory materials. The high level Inter-Ministerial Group will make sure if these materials are cleared and dispatched promptly to the recipient institutions located in different parts of the country.
What are the relief materials received from foreign countries?
UK announced that it is to send 495 oxygen concentrators, twenty manual ventilators and 120 non-invasive ventilators.
The relief materials from France is arriving in two phases. In the first phase, France is sending oxygen generating plants that can be installed quickly, 200 electric syringe pushers and twenty eight respirators. In the second phase, France will send five oxygen containers.
Ireland will send 700 oxygen concentrators.
Germany will send mobile oxygen production plants. 120 ventilators and 80 million KN95 masks. Also, Germany is planning to conduct a webinar on testing and RNA sequencing of COVID-19.
Australia is to send 500 ventilators, 20,000 face shields, 100,000 goggles, 500,000 P2 and N95 masks, one million surgical masks.
Help from the US
The United States is to deliver raw materials for vaccines to the Serum Institute of India to produce COVISHILED vaccine of Astra Zeneca.
The USAID is to help India in oxygen transport. US will also provide technical support to make sure if the delivered oxygen equipment is compatible with the devices in India.
Additional technical assistance is to be provided by Centres for Disease Control to support Vaccine readiness in the country.
The US Government has identified commercial suppliers of Remdesivir.
Also, Personal Protective Equipment and Rapid Diagnostic Testing supplies have been identified to be transferred to India immediately.
Month: Current Affairs - April, 2021
Category: International Current Affairs
Topics: COVID-19 • COVID-19 relief • foreign aid • India-Australia • India-US • Inter-Ministerial Committee
Latest E-Books