Water: Current Affairs, GK & News - 2020-2021
Water Treatment measure introduced in Tokyo
Published: September 13, 2019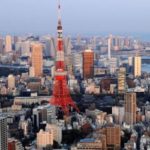 Tokyo which is hosting summer Olympics in 2020 has introduced water treatment measure to better deal with natural calamities like typhoons or squalls to keep the city safe. Preventing the Calamities The Tokyo Metropolitan Government has developed infrastructure such as levee protection, a pond to control the water level, tide embankment, watergate and so on. Disaster ..
Topics: Chemical compounds • Chemistry • Emergency management • Humanitarian aid • Matter • Occupational safety and health • Tokyo • Water
UNCCD launches a Drought Toolbox
Published: September 13, 2019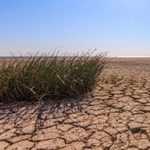 The United Nations Convention to Combat Desertification (UNCCD) launched a drought toolbox. The toolbox uses a total of 15 to 30 different parameters to assess drought risk and vulnerability of a geographical region. This is expected to ease the process for global governments to declare a drought. Drought Toolbox The toolbox provides stakeholders with easy ..
Topics: Civil defense • Climatology • Current Affairs – July, 2013 • Drought • Drought in Australia • Drought in the United Kingdom • Hydrology • Meteorology • Physical geography • Water
World Bank releases a report titled 'Quality Unknown: The Invisible Water Crisis'
Published: August 22, 2019
The World Bank (WB) has recently released a report titled 'Quality Unknown: The Invisible Water Crisis' to address human and environmental harm. The study evaluated how a combination of bacteria, sewage, chemicals and plastics suck oxygen from water supplies and transform water into poison for people and ecosystems. Both rich and poor countries are at ..
Topics: Chemistry • Environmental science • Nature • Nitrate • Nitrogen cycle • Physical sciences • Pollution • Water • Water quality
Pallikaranai marsh
Published: August 20, 2019
The Pallikaranai marsh which is the only urban wetland in the city of Chennai has shrunk to barely a tenth of its size in the time span from 1965 to 2013. What has happened? The Pallikaranai marsh is one of the largest urban wetlands in India and the only one located in the city limits ..
Topics: Birds • Chennai • City • Water • Wetlands
The effect of Melting Glaciers on Capture of atmospheric Carbon
Published: August 20, 2019
The rising quantity of anthropogenic carbon dioxide (CO2) in the air is highly detrimental to the global climate. CO2 is a major greenhouse gas and its presence in the atmosphere inhibits the escape of solar back to space, in effect trapping the heat in the Earth's atmosphere and increasing global temperature. What is the harm ..
Topics: Carbon • Carbon emissions • Glaciers • Global warming • Sea ice • Water
Advertisement