Water: Current Affairs, GK & News - 2020-2021
Odisha Wetland Authority approves implementation of an integrated management plan for Chilika
Published: August 20, 2019
The Odisha Wetland Authority has recently approved implementation of an integrated management plan for Chilika (India's largest brackish water lagoon), and Ansupa (State's largest freshwater lake). The plan for Chilika & Ansupa will cost Rs 180 crore. The 5-year management of lakes is intended at strengthening livelihood of thousands of fishermen relying on the two ..
Topics: Anshupa Lake • Brackish water • Chilika Lake • Geography of Asia • Irrawaddy dolphin • Landforms of India • Odisha • Water • Wetlands of India
Jal Jeevan Mission
Published: August 19, 2019
Prime Minister Narendra Modi in his independence day speech announced that more than Rs 3.5 lakh crore will be spent in the coming years under the Jal Jeevan Mission to bring piped water to households. Access to Clean and Safe Water Over the years, the central and state governments have been making efforts to increase ..
Topics: Drinking water • Greywater • Groundwater • Hydrology • Irrigation • Piped water to households • Rainwater harvesting • sanitation • Water • Water conservation • Water resource management • Water resources • Water supply
Glaciers of the Lahaul-Spiti Valley
Published: August 19, 2019
A glacier is a large body of dense ice which is under constant movement driven in part due to its own heavyweight. A glacier is formed when the accumulation of snow in the area exceeds the rate of outflow (mainly by the melting and sublimation of snow) has taken place over several decades, even centuries. ..
Topics: Geography • Glacier • Indian Air Force • Water
Ministry of Housing and Urban Affairs launches 5th edition of Swachh Survekshan 2020
Published: August 17, 2019
In New Delhi, the Union Ministry of Housing and Urban Affairs (MoHUA) has launched the 5th edition of the annual cleanliness survey – Swachh Survekshan 2020 (SS 2020) – with theme "Cleanliness is Our Right''. The survey will be conducted in January 2020. On this occasion, the MoHUA also launched Swachh Nagar app for waste ..
Topics: Aquatic ecology • Ministry of Housing and Urban Affairs • Public health • sanitation • Sewerage • Swachh Survekshan • Waste • Wastewater • Water • Water pollution • Water supply and sanitation in India
Tackling Water Crisis in India
Published: August 12, 2019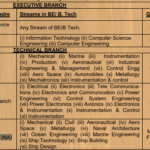 While there are no doubts that Indi stands at a significant crossroad where either the Indian cities (like Chennai) are grappling with lack of sources of water, the others (like Mumbai) are stuck with deluges and under a wall of water due to the incessant rains. This brings the focus on the government on the ..
Topics: Chennai • Clean Drinking Water • Drinking water • Mumbai • Water
Advertisement