Page-3 of
UK Current Affairs, GK & News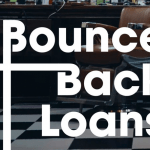 The UK has introduced a 'Bounce Back Loan Scheme' to provide rapid loans to small businesses in light of the COVID-19 pandemic and the Great Lockdown. Bounce Back Loan Scheme The 'Bounce Back Loan Scheme' is a rapid loan scheme for small businesses. It is a 100% state backed loan scheme launched by UK's Finance ..
Category: Economy & Banking Current Affairs • Government Schemes Current Affairs • International Current Affairs
Topics: Bounce Back Loan Scheme • House of Commons of the United Kingdom • UK
The British government recently apologised for the Windrush Scandal of 2018- for the wrongful detention and mistreatment of the Windrush generation. About the Scandal In 2018, a political scandal arose in the UK when the Home Office wrongfully detained and denied the legal rights to a certain category of people. Most of these people were ..
Topics: Hostile Environment Policy • Immigration • UK • Windrush Generation
A baby, born to a COVID-19 affected woman, tested positive for the disease in London. However, experts maintain that there is no evidence for vertical transmission of the virus. About Vertical Transmission Infections caused by pathogenic organisms (like viruses and bacteria) that use the mother-to-child route for transmission are called vertically transmitted infections. Such infections ..
As WHO recently declared Europe to be the new epicentre of the COVID-19 pandemic, Britain has come under criticism for its 'soft approach' to controlling the disease. The Recent Issue in Britain While other countries are racing to curb the spread of SARS CoV 2, UK has taken the 'soft approach' to deal with the ..
Topics: COVID-19 • Public Healthcare • Smallpox • UK
The burbot, a freshwater predatory cod, is to be reintroduced into the freshwater habitats of UK after half a century. Burbot It is the only cod fish that lives in freshwater habitats. It resembles a tadpole and lives at the bottom of rivers. It is also known as the lingcod or the eelpout. Though it ..
Topics: Agriculture • Freshwater Fishes • Nature England • Pollution • UK • Wildlife conservation