Hindi: Current Affairs, GK & News - 2020-2021
Special Textbooks by Uttar Pradesh Government for Kids suffering from Intellectual Disabilities
Published: January 10, 2020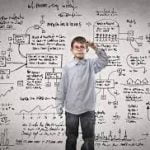 In perhaps first such move in the country, the Uttar Pradesh Government has started developing textbooks from classes 1 to 5 of Hindi, English and Mathematics subjects for children suffering from Intellectual and learning disabilities such as dyslexia, fragile x syndrome, etc.  The move by the Uttar Pradesh government will allow children suffering from such ..
Month: Current Affairs - January, 2020
Topics: English • Hindi • Mathematics • prayagraj • Rehabilitation Council of India • Sanskrit • Uttar Pradesh • Varanasi
Lai Haraoba Festival begins in Tripura
Published: January 4, 2020
On January 2, 2020, the Lai Haraoba festival began in Tripura. The festival will be celebrated for 5 days. The festival is celebrated by the Meitei community. The community is spread across Assam, Tripura, Manipur, Meghalaya, Myanmar and Bangladesh. However, the festival is widely celebrated in the state of Manipur. Lai Haraoba Festival Lai Haraoba ..
Category: Art & Culture Current Affairs
Topics: Eighth Schedule • Forest • Hindi • Lai Haraoba • North East • North East Festival • Official language • Tripura
Leeladhar Jagoori honoured with 28th Vyas Samman for year 2018
Published: October 31, 2019
In New Delhi , the well known Hindi writer Leeladhar Jagoori has been honoured with the prestigious 28th Vyas Samman for the year 2018 for his poetry collection- 'Jitne Log Utne Prem'. Since 1991, the Vyas Samman is given by K K Birla Foundation for an outstanding literary work in Hindi authored by an Indian ..
Topics: Birla family • Hindi • Indian culture • Indian Literature • K. K. Birla Foundation • Samman • Vyas Samman
First National Hindi Science Writers Conference
Published: October 14, 2019
With an aim to break the language barriers and encourage the science writers to write in Hindi and other vernacular languages first National Hindi Science writers conference was commenced on 12th October, 2019. Speaker of the  UP state assembly, Hriday Narayan Dixit inaugurated the conference  organised at Dr. Shakuntala Mishra National rehabilitation university. Science writers ..
Topics: Hindi • National Hindi Science Writers Conference • Science Writings
First-ever National Hindi Science writers conference started in Lucknow
Published: October 11, 2019
In Uttar Pradesh, the first -ever National Hindi Science writers conference has started on 11th of October in Lucknow with an aim to release science writing from the clutches of English and to promote use of Hindi and other Vernacular languages. More than one thousand science writers from across the country are participating in this ..
Topics: Hindi • India • Indo-Aryan languages • Languages of India • Lucknow • States and union territories of India • Uttar Pradesh
Advertisement