Diets Current Affairs, GK & News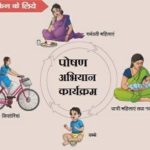 The Indian Government has shown high concern on the number of rising lifestyle diseases in the country. Diseases like diabetes, heart ailments, and posture issues are becoming increasingly common in the Indian population due to our food habits and our sedentary lifestyles. Indians are increasingly relying on junk food and this has caused a surge ..
Topics: Dietetics • Diets • Food • Health • Healthy diet • Junk food • Nutrition • Public health
According to a Lancet Study which tracked trends in consumption of 15 dietary factors from 1990 to 2017 in 195 countries, poor diet leads to hundreds of deaths in India annually. That means one in five people die due to the lack of optimal amounts of food and nutrients on their plates. The study has ..
Topics: Cat food • Diets • Food • Health • Healthy diet • Raw feeding
The United Arab Emirates (UAE) government has launched a programme, titled "Lose to Win", to help overweight employers to shed extra kilos and adopt a healthy lifestyle. The programme involves adopting a healthy diet and engaging in physical activity, helping employees lose excessive weight within 8 weeks. The programme team comprises nutritionists and health educators ..
Topics: Dietetics • Diets • Employer • Health • Health education • Healthy diet • Nutrition • Nutritionist • Overweight
The 6th 'Women of India Organic Festival 2019 will be hosted by Ministry of Women and Child Development (WCD) at Leisure Valley in Chandigarh from 12th to 14th January to celebrate and promote women farmers and entrepreneurs in the organic sector from the remotest parts of India. The purpose of the festival is to encourage ..
Topics: Culture • Diets • Humans • Jewellery • Organic food • Product certification
Maneka Sanjay Gandhi, Minister for Women and Child Development will inaugurate the 5th edition of the Women of India Organic Festival on October 26 at the Indira Gandhi National Centre for the Arts in New Delhi to boost organic culture and promote Women Organic Farmers and Entrepreneurs. The 10- Days long Organic festival will have ..
Topics: Chutney • Diets • Food and drink • Indira Gandhi National Centre for the Arts • Organic • Organic food • Product certification • Sustainable technologies