Sultanates Current Affairs, GK & News
The EU officials accused Brunei as rude and abusive for imposing death penalty for gay sex. Brunei was condemned globally including the United Nations for its new law that punishes rape and gay sex with death and theft with amputation. EU is to vote on the resolution to condemn Brunei's strong penalties on Thursday.
Topics: Brunei • Capital punishment • Countries • Geography of Asia • Maritime Southeast Asia • Southeast Asia • Sultanates
Indian paddler Archana Kamath clinched a silver in the under-21 women's singles section of the Seamaster ITTF Challenge Plus 2019 Oman Open table tennis tournament at Muscat. Archana started playing table tennis at the age of 9 years. She won her first U-12 and also a U -18 State title in 2011, and retained her ..
Topics: Countries • Geography of Asia • ITTF • Oman • Sultanates • Western Asia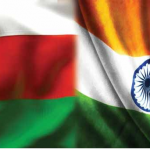 For the first time, Indian embassy at Oman is holding a five-month long 'Festival of India' in four major cities of Oman – Muscat, Sur, Sohar and Salalah. The festival began on 15 November and will go on till March 2017. The festival is being organized with the support of the Ministry of Culture, Government ..
Topics: Countries • Geography of Asia • Index of Oman-related articles • Muscat • Oman • Outline of Oman • Salalah • Sultanates • Western Asia