Gravelyia boro: New Underground Spider from Assam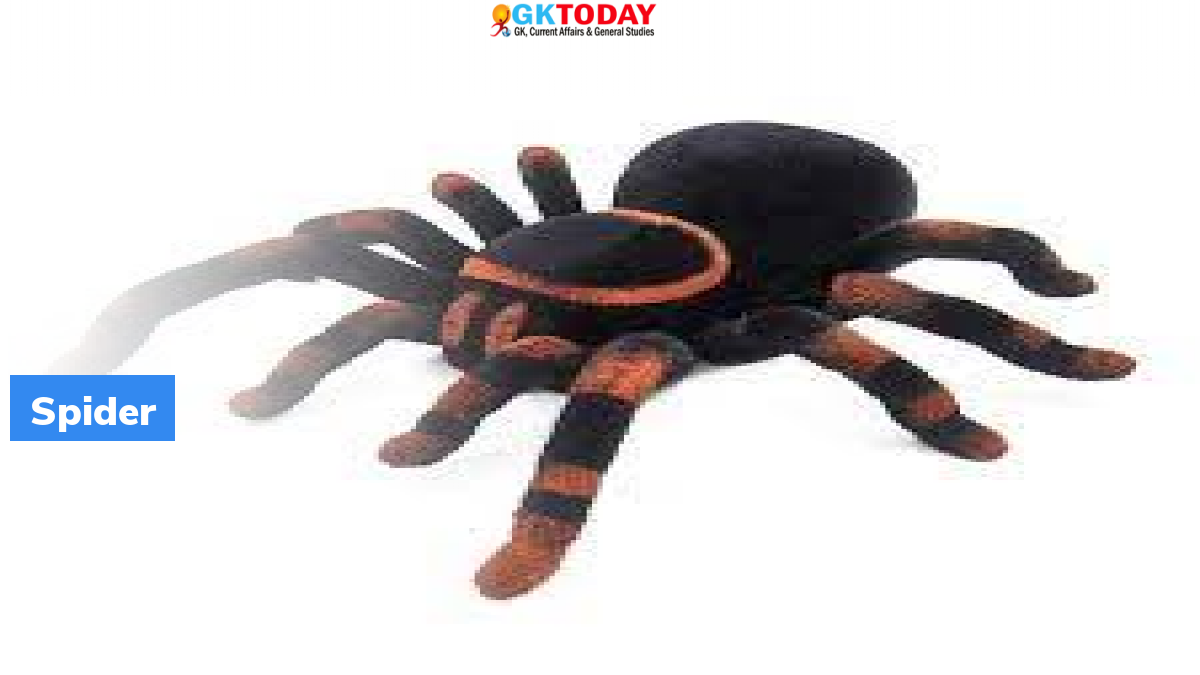 Two species of spiders have been found in Jharbari range of western Assam's Chirang Reserve Forest. Both the species have been sharing same space.
Key Points
Gravelyia boro is a newly discovered burrow spider.
Dexippus kleini is an oriental jumping spider. It has been recorded for the first time after it was originally described 129 years ago by Swedish arachnologist, Tord Tamerlan Teodor Thorell. The spider was discovered by him about 2,600 km away in Sumatra.
Both the spiders were discovered from Bodoland Territorial Region. They have been described in latest issue of Acta Arachnologica published by Arachnological Society of Japan.
About Spider species
Gravelyia boro belongs to Nemesiidae family that comprises of 184 species worldwide.
Dexippus kleini belongs to Salticidae family which is the largest family of all spiders on earth.
Name of burrow spider has been derived from Bodo community which is one of the largest ethnolinguistic groups in Assam.
Burrow spider lives underground some 10-15 cm below sandy-loamy surface.
Burrow with opening up to 1 cm wide were under cover of some herbs and shrubs.
Jumping spider is a slow mover. But is capable of jumping up to 25 mm in length in search of prey.
Jharbari Jumper is among few salticids that was recently rediscovered in India after a century.
Inclusion of snake
A non-venomous snake was also added to India's herpetofauna by the team of researchers from Mizoram University. It is about 50 cm long, dark brown & yellow in colour. They are found in dried-up area of Tuinghaleng riverbed in Aizawl. It is the third species of Stoliczkia genus from India. Snake was named as Stoliczkia vanhnuailianai, in honour of Vanhnuailiana who was a Mizo warrior. Common name of snake is Lushai Hills dragon snake.
Tags: Asian jumping spiders • Burrow spider • Dexippus kleini • Gravelyia boro • Jharbari Jumper
Month: Current Affairs - July, 2021