7th International Dharma Dhamma Conference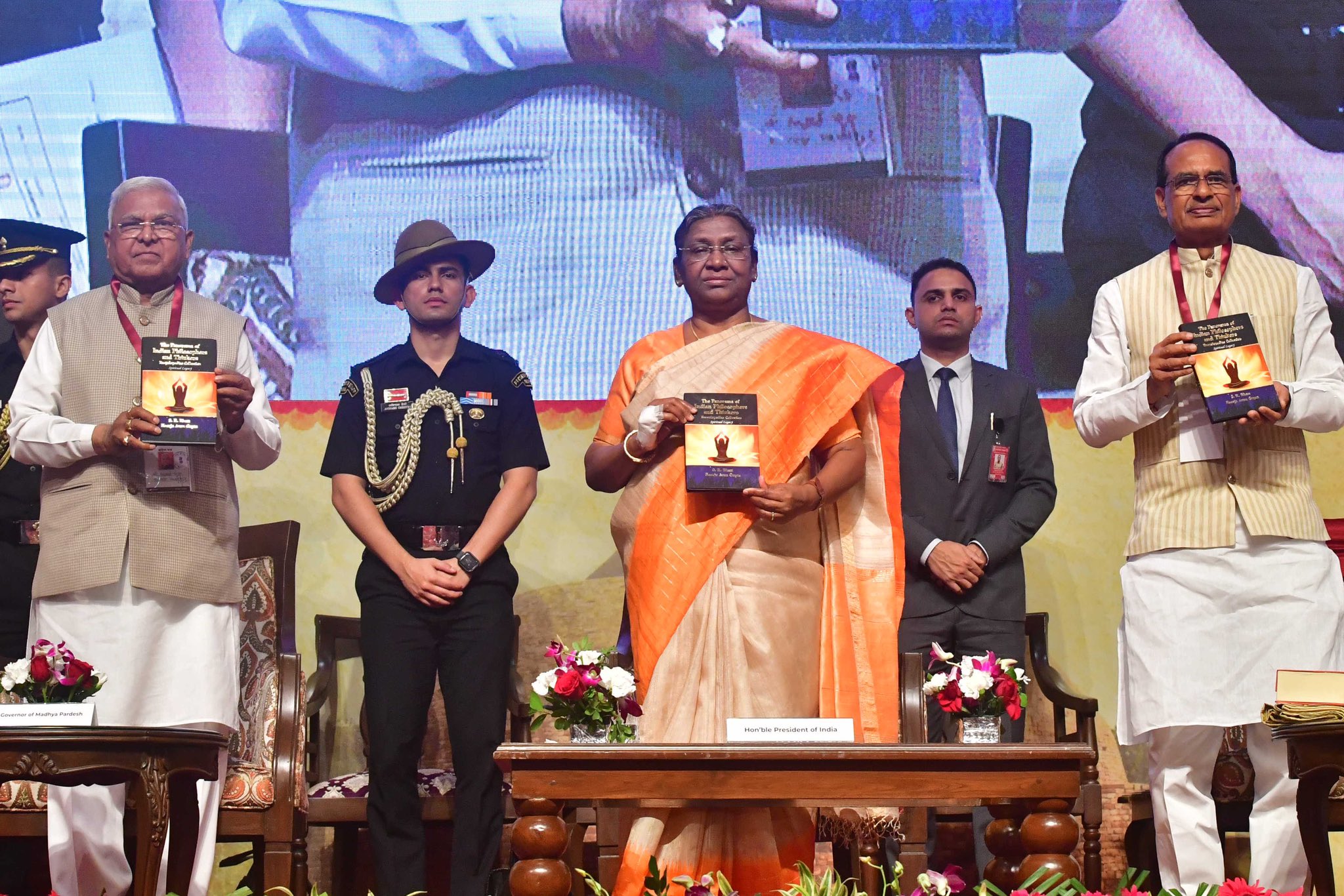 The 7th International Dharma Dhamma Conference will be inaugurated by President Droupadi Murmu. This international conference will be organized from March 3 to 5 at the Kushabhau Thakre International Auditorium in Bhopal.
Who is organizing the Conference?
The 3-day conference will be organized by Sanchi University of Buddhist-Indic Studies and India Foundation. Its main focus is the principles of humanism in the new age i.e. on the theme of 'Eastern Humanism for the New Era'. It provides a platform for the world views on Dharma Dhamma. More than 350 scholars from 15 countries (Bhutan, Mongolia, Sri Lanka, Indonesia, Thailand, Vietnam, Nepal, South Korea, Mauritius, Russia, Spain, France, America and Britain) are taking part in this conference.
What is Eastern Humanism?
Eastern Humanism predominantly focuses on Confucianism and Buddhism; predominantly Buddhism. It succeeded the Chinese dynasties. It places high value on human life and is against the concept of an afterlife, ghosts, and superstitious beliefs. Eastern Humanism gives utmost importance to education. According to eastern humanists, that is, the followers of Confucius and Lord Buddha, one can become noble through education.
It is also based on Taoism. Taoism is a set of Chinese traditions and religions. It aims for the harmony of self, universe, and society.
The major ideals of eastern humanism are respectfulness, enthusiasm for learning new things in life, kindness, and reasonableness. There is no space for superstitious or blind beliefs.
Evolution of Humanism
The definition of humanism has been evolving with the advancement in science. During the Renaissance period, humanism aimed at purifying and renewing Christianity and several other social beliefs. This was around the 14th to 15th century.
During the 20th and 21st centuries, humanism focused on Enlightenment. For this reason, this period was referred to as the Age of Enlightenment. In the 21st century, humanism is focusing on human well-being and progress.
What is the meaning of Dhamma Dharma?
Teachings of Lord Buddha. The Dhamma Dharma guides people in understanding their lives. The Dhamma Dharma leads people to enlightenment.
Tags: Buddhism • Droupadi Murmu
Month: Current Affairs - March, 2023
Category: Summits and Conferences