Manipur Sangai Festival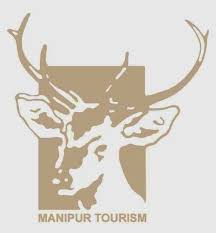 Manipur Sangai Festival is being organized from November 21 to 30.
What is Manipur Sangai Festival?
Manipur Sangai Festival is a cultural extravaganza organized every year to showcase the uniqueness of Manipur. It also celebrates Manipur's state animal, Sangai Deer, which is found only in floating Keibul Lamjao National Park in Loktak Lake.
The 10-day festival promotes the northeastern state's tourism sector. It showcases the culture and traditions of the state. It was earlier known as the Manipur Tourism Festival. In 2010, it was renamed as Sangai Festival.
Why is the festival celebrated?
The main objective of this annual festival is to promote Manipur as a world class tourism destination.
This festival showcases the tourism potential of state in the areas of arts and culture, handloom, handicraft, indigenous sports, cuisine, music, adventure sports etc.
Manipur's classical dance form – Ras Leela – is a key performance that is organized during this festival. Other folk dances performed during this occasion are Kabui Naga dance, Bamboo dance, Maibi dance, Lai Haraoba dance, Khamba Thoibi dance and others.
Another key feature of this festival is indigenous sports. During the festival, sports like Thang Ta (martial arts involving spears and swords), Yubi-Lakpi (rugby-like game played using greased coconut), Mukna Kangjei (game that combines hockey and wrestling) and Sagol Kangjei (polo that is said to have evolved in Manipur) are organized.
How is the 2022 edition of the Manipur Sangai Festival celebrated?
The festival is being celebrated across 13 venues in six districts of Manipur.
The theme for the event is "Festival of Oneness". It promotes a sense of belonging and creates pride in ownership of land among people.
Two coffee table books were released by the Directorate of Information and Public Relations during the event – Manipur Sangai Festival 2022 and Manipur Today Special Edition on Sangai Festival.
Month: Current Affairs – November, 2022
Category: Art & Culture Current Affairs • Events Current Affairs
Topics: Manipur • manipur sangai festival • Sangai • Sangai Deer • Sangai festival • Sangai Tourism Festival • Tourism Sector
Latest E-Books