Current ICC T-20 Rankings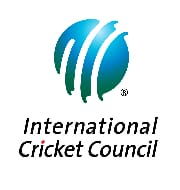 In the recently updated ICC T20 International team rankings, India has been placed at the 4th position behind second placed England and third placed Pakistan. India has earned 118 points whereas England and Pakistan have earned 121 points each. New-Zealand has topped the table with 125 points.
South Africa has managed to secure the fifth place followed by countries like Australia (6th), West Indies (7th), Sri Lanka (8th), Afghanistan (9th) and Bangladesh (10th).
The rankings assume significance in the light of 2020 World T20. World T20 tournament will be hosted by the Australia. Apart from Australia, nine other top-ranked teams as on December 31, 2018 will be automatically qualified for the tournament. The bottom eight countries will join regional qualifiers in the 2019 World T20 Qualifier. Six countries from the qualifier will be qualified to join the 16-team World T20 pool.
Criteria
The present rankings did not take into account the older results between May 2013 and April 2014. The matches played between May 2014 and April 2016 were weighted at 50% and matches played from May 1, 2016 were weighted at 100%. India's win of 14 matches between May 2015 and April 2016 were weighted at 100% in the previous cycle but has now been weighted at 50%.
Month: Current Affairs - May, 2017
Latest E-Books