United Nations approves Epidemic Preparedness Day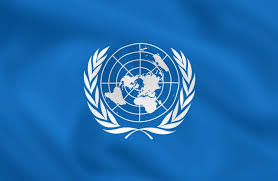 Context in Current Affairs: The United Nations General Assembly recently approved the resolution that proclaimed to mark December 27 as the the International Day of epidemic preparedness.
The day is to be marked to facilitate exchange of information, transmission of scientific knowledge and best practices locally, regionally, nationally and internationally. This will help to prevent and respond to the epidemics. The resolution Adopted expressed grave concern stating impacts created by epidemics and infectious diseases. The covid-19 was exemplified during the consensus.
The day mainly aims to prevent COVID-19 like situations and to equip the world to fight such scenarios.
Major epidemics in the world
The epidemics mostly include infectious diseases. The cancer and cardiovascular diseases and other non-communicable diseases are not included. An epidemic is a disease that spreads rapidly to a large number of people within a short period of time.
In 1200 BC, the Babilone influenza epidemic hit the persians, mesopotamians, Central Asia and South Asia.
Between 429 BC and 426 BC plague infected the regions of Libya, Greece, Egypt and Ethiopia. Since then different forms of plague began to infect large number of people till 14th century. They were predominantly Bubonic plague.
In 737 BCE, smallpox infected Japan.
In 2019, Lassa Fever outbreak occurred in Nigeria.
A new type of measles called Samoa measles infected Samoa. Kuala Koh measles affected Malaysia in 2019.
In 2018, Nipah virus infected several Keralites in India.
In 2017, Japanese Encephalitis infected the state of UP in India.
In 2016, Yemen Cholera outbreak occurred in Yemen and is continuing till date.
Between 2015 and 2016, Zika virus affected different regions of the world.
In 2015, India faced swine flu outbreak.
In 2014, the Odisha state of India faced Jaundice outbreak mainly due to Hepatitis A.
In 2013, Chinkungunya outbreak affected the US.
In 2011, the hand, foot and mouth disease outbreak occurred in Vietnam.
In 2010, the African Meningitis outbreak occurred in West Africa.
Tags: Bird Flu • Bubonic Plague • COVID-19 • Epidemics Preparedness Day • Measles
Month: Current Affairs - December, 2020