Page-3 of
Financial services Current Affairs, GK & News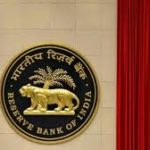 The Reserve Bank of India, in a recent announcement, has mandated the banks to link their lending rates for loans to an external benchmark. This has made it mandatory for the banks to pass on the benefits of rate cuts on the loans to the banks immediately. Significance of the RBI's Announcement This is significant ..
Topics: Banking • Banks • Central bank • Economy • Finance in India • Financial services • IDBI Bank • Monetary policy • Money • Money market in India • Repurchase agreement • Reserve Bank of India
The 6-member RBI task force, headed by Canara Bank Chairman TN Manoharan, has recommended the setting up a Self-Regulatory Body (SRB) of market participants to finalize details for the secondary market for corporate loans, including the standardization of documents. It has also called for amending regulations of SEBI, IRDA and PFRDA to enable participation of ..
Topics: Bank • Banking • Canara Bank • Economy • Financial services • Non-bank financial institution • Securities and Exchange Board of India
The Employees' State Insurance Corporation (ESIC) has partnered with State Bank of India (SBI) for direct transfer of benefits electronically into bank accounts of all stakeholders. As per pact, SBI will provide e-payment services directly to bank accounts of all ESIC beneficiaries and payees without any manual intervention as an integrated and automated process. The ..
Topics: Economy • Economy of India • Employees' State Insurance • Financial services • Health insurance in India • Indian labour law • State Bank of India
The government is in the process of formulating the code on social security and welfare for the third time as the trade unions and industry bodies had raised objections to some provisions in the earlier draft. The social security code is part of government's effort to overhaul the country's labour laws to condense them into four ..
Topics: Cheque • Computer security • Crime prevention • Current Affairs – May, 2017 • Economy • Financial services • Law enforcement • Social programs • Social Security • Taxation in the United States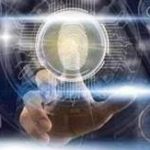 Three Indian Banks- the Bank of India, the Bank of Baroda and the Allahabad Bank- have come together to create a seamless service for the transfer of data which would then be used to tackle frauds. What has happened? The three banks aim to have seamless data sharing to enable them to tackle share data ..
Topics: Bank • Bank fraud • Banking in India • Crime • Economy • Financial services • Fraud • Public Sector Banks in India