P-75I and Air-independent propulsion(AIP) Technology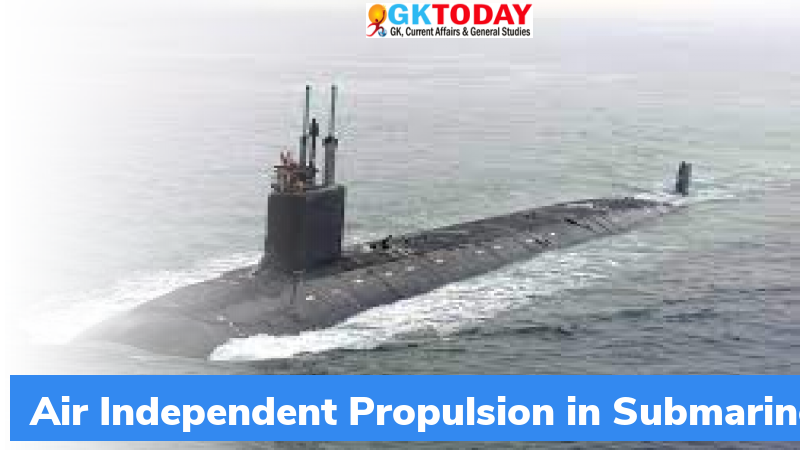 Recently, France's Naval Group announced that it is withdrawing from the Indian Navy's P-75I submarine project.
The Project 75 (India)-class submarines (P-75I) are a planned class of diesel-electric submarines, which are to be built for the Indian Navy.
Under this project, the Indian Navy intends to acquire six conventional, diesel-electric attack submarines, which will also feature advanced capabilities – including air-independent propulsion (AIP), and anti-ship warfare (AShW), and other features.
All 6 submarines are expected to be constructed in India, under the Make in India initiative.
In 1999, the Cabinet Committee on Security approved a 30-year plan for the Indian Navy to indigenously build and induct 24 submarines by 2030.
In the first phase, two lines of production were to be established — the first, P-75; the second, P-75I. Each line was to produce six submarines.
What is the status of the P-75 project?
In 2005, a $3.75 billion contract for building six Scorpene-class submarines under P-75 was signed between India and France.
The executing company on the Indian side was Mazagon Dock Shipbuilders Ltd (MDL) and on the French side, it was the Naval Group, then known as DCNS.
The first submarine under the project was commissioned in 2017.
Subsequently, the other five have been built and the final one, Vagsheer, was launched in April 2022, and will be commissioned by 2023.
What is the status of the P-75I submarine project?
The P-75I witnessed many delays and the Request for Proposal (RFP) was issued in July 2021.
Why P-75I submarine project is unique?
P-75I project will be India's first project under the Strategic Partnership Model.
What is the Strategic Partnership model?
Under this model, the government will give the contract to an Indian Strategic Partner (SP), which will partner with a foreign Original Equipment Manufacturer (OEM) to build Air-independent propulsion (AIP)-powered submarines in India.
Who are the selected partners under the P-75I submarine project?
Mazagon Dock Shipbuilders Ltd (MDL) and Larsen and Toubro (L&T) are the two selected strategic partners.
The five selected Original Equipment Manufacturers (OEMs) are Naval Group (France), ThyssenKrupp Marine Systems (Germany), ROE (Russia), Daewoo Shipbuilding, and Marine Engineering (South Korea), and Navantia (Spain).
The reason given by France's Naval Group is that it could not satisfy the conditions of the Request for Proposal (RFP).
What is Air-independent propulsion (AIP) Technology?
Air-independent propulsion (AIP) is a technology that allows a non-nuclear submarine to operate without access to atmospheric oxygen.
What is the importance of AIP technology?
AIP enhances the submerged endurance of the submarine. AIP allows a submarine to remain submerged for more than a fortnight therefore the chances of being detected are less.
How many countries have AIP submarines?
Around 10 countries have developed or are close to building AIP technology, and almost 20 nations have AIP submarines.
Month: Current Affairs - May, 2022
Category: Science & Technology Current Affairs
Topics: AIP • OEM • P-75 • Submarine
Latest E-Books