Model code of Conduct kick in as soon as House dissolved: EC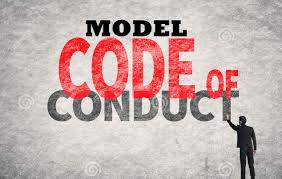 Election Commission (EC) has announced that Model Code of Conduct comes into force immediately in states where legislative assemblies have been dissolved prematurely. It also held that after dissolution caretaker government as well as the central government is barred from announcing new schemes in particular state from date of dissolution of legislative assembly till new House is elected.
Model Code of Conduct
MCC is set of guidelines issued by Election Commission to regulate conduct of political parties and their candidates in run up to elections. It is aimed at ensuring free and fair elections. The Code doesn't have any statutory basis and not enforceable by law. But it has indisputable legitimacy and parties across the political spectrum have generally adhered to its letter and spirit. It was issued for first time in 1971 before 5th Lok Sabha elections. Since then, it has been issued before every central and state election and revised from time to time.
The main objective of MCC is to ensure level playing field for all political parties, prevent conflicts between parties, and ensure law and order in heat of election season. Its primary purpose is to ensure that ruling party does not misuse or use government machinery to its advantage for its election campaign purpose. It is applicable to political parties, their candidates and polling agents, government in power and all government employees.
Date of enforcement of MCC
It has evolved over years of tussle between EC and government. IT kicks in day EC announces the poll dates. This is based on agreement between EC and Central government reached on April 16, 2001. However, agreement imposes condition on EC that announcement cannot be more than three weeks before date of notification of polls. It was agreed that inauguration of any project will be done by civil servants so that MCC does not stand in the way of public interest.
Month: Current Affairs - September, 2018
Topics: Election Commission • Elections • Model Code of Conduct • National
Latest E-Books