Indian Navy's Operation Sankalp – Key Facts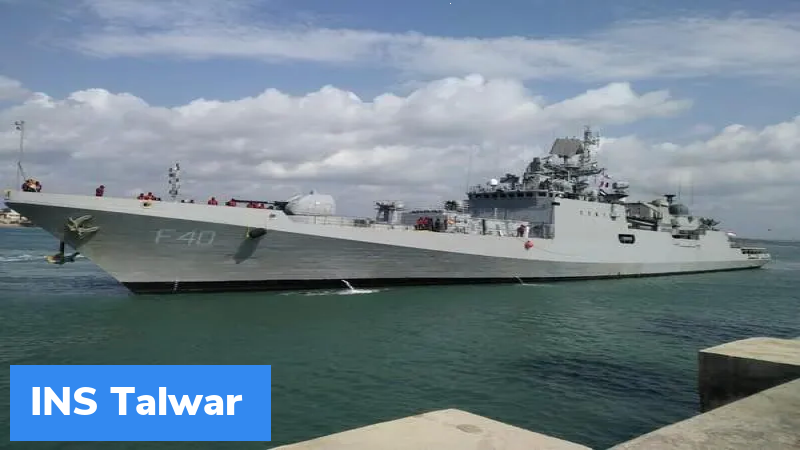 Stealth Frigate of Indian Navy, INS Talwar, is currently deployed for "Op Sankalp". The frigate is commemorating the 3rd continuous year of presence of Indian Navy in the Gulf for protection of Maritime Interests of India.
Operation Sankalp
Indian Navy has launched the Operation Sankalp in the Gulf region on June 19, 2019 in the aftermath of deteriorating security situation in the region, following attacks on merchant ships in Gulf of Oman.
It was started to ensure safe passage of Indian Flag Vessels passing through Strait of Hormuz.
The operation is run in close association with stakeholders including Ministry of External Affairs, Ministry of Shipping, Ministry of Defence and Ministry of Petroleum & Natural Gas.
Under it, Indian Navy continues to monitor the situation in Gulf region. It is also maintaining presence in this region in a bid to ensure security of sea borne trade as well as safety of Indian Flag Merchant Vessels.
Indian Navy is committed to protect India's Maritime Interests.
INS Talwar (F40)
It is the lead ship, belonging to Talwar-class frigates of Indian Navy. Its name means "Sword". The ship was built in Russia. It was commissioned into Indian Navy on June 18, 2003. The multirole frigate and true to its name, has participated in several operations and exercises since 2003, including anti-piracy operations along the coast of Somalia. Talwar-class guided missile frigates are the modified Krivak III-class frigates. Many of the equipment on the ship is Russian-made. Systems of Indian Origin have also been incorporated.
Who built INS Talwar?
INS Talwar was built by Baltiyskiy shipyard and was launched in May 2000. However, it was formally commissioned into Indian Navy on June 18, 2003.
Month: Current Affairs - June, 2022
Category: Defence Current Affairs
Topics: Baltiyskiy shipyard • India-Russia Defence Deal • Indian Navy • INS Talwar • Operation Sankalp • Union Ministry of Defence
Latest E-Books