IndusInd Bank acquires RBS' bullion financing business for Rs 4,100 crore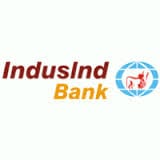 IndusInd Bank has acquired the diamond and jewellery (bullion) financing business and related deposit portfolio of Royal Bank of Scotland (RBS) for 4,100 crore rupees on 28 July 2015.
Britain's largest public bank Royal Bank of Scotland (RBS) was in talks with IndusInd Bank to sell off its bullion financing business and had signed a non-binding agreement in April 2015.
According to the agreement RBS's employees within the diamond and jewellery clients in India would be transferred to IndusInd Bank.
RBS in 2008, had acquired ABN AMRO Bank the oldest banks in diamond and jewellery financing and started dealing in bullion financing in India through RBS Mumbai branch.
The reason behind this sell-off comes on the back of RBS's decision in 2013 to exit its banking operations from India and to consolidate its business in UK and Western Europe.
However, it has decided to retain its back-office operations in India and has moved over 60 back-offices roles from the UK to India that has workforce of 12,000 people.
Prior to RBS's decision it had shut down its 23 out of 31 branches in India and had also sold off its credit card business, commercial banking portfolios and mortgage business  to Ratnakar Bank Ltd (RBL) Bank in 2013.
Note: The partnership agreement with ABN AMRO and RBS' global knowledge and its ready bullion financing loan book of 4,500 crore rupees will help IndusInd to engage with the customers in the industry globally.
Tags: Acquisition • Banking • Bullion Financing • IndusInd • RBS
Month: Current Affairs - July, 2015
Latest E-Books