Three Indian Scientists elected as Fellows of The Royal Society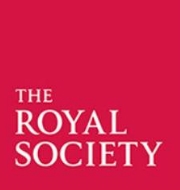 Three Indian Scientist have been elected as the as Fellows of The Royal Society, a premier scientific academy of the United Kingdom and the Commonwealth.
Their names had appeared on the list of 50 new fellows and 10 new Foreign Members announced by the Royal Society.
They are:
Physicist Sriram Ramaswamy: He is professor in Bengaluru based Indian Institute of Science (IISc). He is also Director of TIFR Centre for Interdisciplinary Sciences, Hyderabad.
He mainly works on two broad areas: non-living imitations of self-propulsion and collective movement of self-propelled ("active") matter through fluids.
Biochemist Ramanujan Hegde: Currently he works at MRC Laboratory of Microbiology, UK. His scientific research mainly deals with humans' understanding of how newly made proteins are localised correctly inside cells.
Applied mathematician Lakshminarayanan Mahadevan: He is alumnus of IIT-Madras.
His scientific work deals with understanding geometrical and dynamical patterns of shape and flow in biological and physical matter.
About The Royal Society
The Royal Society is a self-governing fellowship society of the world's most distinguished scientists drawn from all areas of science, medicine and engineering.
It is world's oldest scientific academy in continuous existence and was established in 1660.
Its mission is to recognise, support and promote excellence in science and to encourage the development and use of science for the benefit of humanity.
The Royal Society elects new Fellows and Foreign Members every year who have made substantial contribution to the improvement of natural knowledge, including engineering science, mathematics and medical science.
Since its foundation, about 8,000 Fellows have been elected with persons of Indian origin numbering about 60.
First Indian fellow to get elected was Ardaseer Cursetjee, an engineer, in 1841 and the second one was Srinivasa Ramanujan, autodidact mathematician in 1918.
Tags: Awards • Honours • L Mahadevan • Ramanujan Hegde • Sriram Ramaswamy
Month: Current Affairs - May, 2016