Foreign Exchange Reserve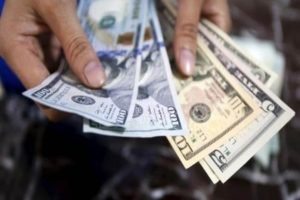 Foreign exchange reserves are the assets that a country's central bank or monetary authority holds to ensure a balance of payments in the country, maintain stability in the financial market, and influence the foreign exchange rates of the currency. These reserves are made up of foreign currency assets, gold, special drawing rights (SDRs), and reserves with the International Monetary Fund (IMF).
India's Foreign Exchange Reserve Falls to 3-Month Low
According to the Reserve Bank of India's (RBI) statistical supplement, India's foreign exchange reserves have declined to a three-month low as of March 10 this year. The reserves stood at $560 billion, which is their lowest since early December. In the week to March 3, the reserves were at $562.40 billion.
Reasons for the Decline in Foreign Exchange Reserves
The RBI has said in the past that changes in reserves also stem from valuation gains or losses. The central bank intervenes in the spot and forwards market to prevent runaway moves in the rupee's exchange rate against the dollar. The decrease in India's foreign exchange reserves may also be attributed to the banking crisis in the United States, which caused the rupee to fall 0.1% against the dollar last week. The currency traded in a range of 81.6150 to 82.2975 and ended at 82.5525 on Friday.
Impacts of the Decrease in Foreign Exchange Reserves
India's foreign exchange reserves are critical to ensuring stability in the country's economy. They provide a cushion to the domestic currency against volatility caused by external economic factors, such as changes in global oil prices, international trade policies, and geopolitical tensions. A decrease in foreign exchange reserves can cause investors to lose confidence in the economy, leading to capital outflows and a further depreciation of the currency.
However, the RBI has assured that India's foreign exchange reserves remain adequate to cover the country's import bill and external debt payments. The central bank has also implemented measures to ensure stability in the financial market and maintain the value of the rupee.
Tags: Foreign exchange reserves • Forex • Forex Reserves • India's Foreign exchange reserves • India's Forex Reserves
Month: Current Affairs - March, 2023
Category: Economy & Banking Current Affairs - 2022
Latest E-Books