Daily UPSC Prelims Current Affairs – September 21, 2022 [Mock Test]
1.
Consider the following statements:
The Jiribam-Imphal railway line is India's tallest pier rail bridge over Brahmaputra River.
Ejei is a tributary of the Irang, which eventually joins the Barak River.
Which of the statements given above is/are correct?
2.
Recently tested Autonomous Flying Wing Technology Demonstrator refers to which of the following?
3.
With reference to the Higgs Boson, consider the following statements:
It is also popularly referred as "the God Particle".
It has a short lifespan.
It is positively charged.
It is the only elementary particle with no spin.
Which of the statements given above are correct?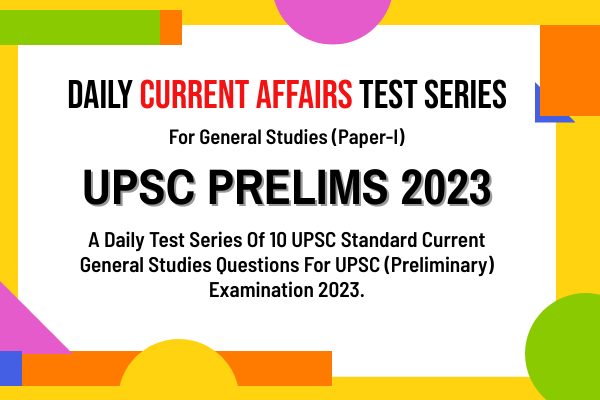 The above questions are part of Daily Current Affairs Test under
UPSC Prelims Test Series - 2023
in GKToday Android Application. This series can be subscribed in the app only.
Download Now
Category: Daily Current Affairs Test for UPSC Prelims Examination 2023
Tags: upsc prelims test series 2023
Latest E-Books