Scientists creates world's first stable semi-synthetic organism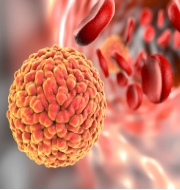 Researchers from The Scripps Research Institute (TSRI), US have created world's first stable semi-synthetic organism, a single-celled bacterium with an expanded genetic code
The semi-synthetic organism is the modified E.coli bacteria created by introducing DNA molecules that are not found in nature in a common bacterium.
How the new bacterium was created?
Life's natural genetic code only contains four natural bases- adenine (A), cytosine (C), guanine (G), thymine (T). These bases pair forms two base pairs in the DNA ladder.
The newly created bacterium has two human-created X and Y bases that grow and divide, much like the four natural bases. This single-celled organism can hold on to the synthetic base pair as it divides.
The human-created X and Y base pair was dropped over time in the bacterium that limited the ways the it can use the additional information possessed in their DNA.
For this, researchers had optimised a tool called a nucleotide transporter, which brings the materials necessary for the unnatural base pair to be copied across the cell membrane.
They discovered that modification to the transporter, made it much easier for the organism to grow and divide while holding on to X and Y.
Researchers used gene editing tool CRISPR-Cas9 to design the synthetic organism to see a genetic sequence without X and Y as a foreign invader.
Potential Applications
This research gives scientists an opportunity to 'create organisms with wholly unnatural attributes and traits that are not found elsewhere in nature.
In future, it can help in creation of microbes capable of manufacturing entirely new proteins, which can provide leads to new medicines and nanotechnology breakthroughs.
Month: Current Affairs - January, 2017
Topics: Biology • International • Science and Technology • US
Latest E-Books