India becomes 35th member of Missile Technology Control Regime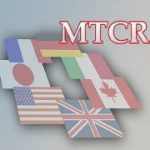 India became the 35th full member of the Missile Technology Control Regime (MTCR). It would be mutually beneficial in the furtherance of international non-proliferation objectives.
In this regard, Foreign Secretary S Jaishankar signed the instrument of accession to MTCR in New Delhi. It marks India's first entry into any multilateral export control regime.
India's accession to the regime was conveyed by the MTCR Point of Contact in Paris through the French Embassy in New Delhi as well as Embassies of The Netherlands and Luxembourg.
India was able to successfully enter this multilateral export control regime with the unopposed support of all 34 MTCR Partners. Earlier in 2015, India's bid for the membership to the group had failed after it was blocked by Italy.
Implications
By becoming MTCR member, India will now be able to buy high-end missile technology and also can enhance its defence joint ventures with Russia.
India's inclusion to the MTCR will also strengthen its own export controls, which will in turn help it to justify transferring sensitive technology in front of other MTCR members.
Further, it will pave way for India's bid to become the member of Nuclear Supplier Group (NSG), Wassenaar Arrangement (dealing with conventional arms, dual-use goods and technologies) and Australia Group (dealing with chemical weapons).
About Missile Technology Control Regime (MTCR)
MTCR was established by G-7 countries in 1987. The aim of the MTCR is to restrict the proliferation of missiles, unmanned air vehicles (UAVs), complete rocket systems and related technology for those systems capable of carrying a 500 kilogram payload for at least 300 kms, as well as systems intended for the delivery of weapons of mass destruction (WMDs).
Month: Current Affairs - June, 2016
Topics: Defence • MTCR • National security • Technology
Latest E-Books