Dutch court rules out Netherlands' System Risk Indicator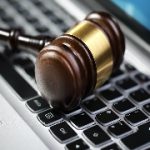 The identification mechanism called SyRI (System Risk Indicator) of the Netherlands was ruled out by a Dutch court, citing reasons of data privacy and human rights concerns.
The Dutch Ministry of Social Affairs had developed SyRI in 2014 to identify the persons who would probably commit fraud and receive government benefits. The Hague district court held the mechanism was too invasive and it violates the privacy guarantees of European Human Rights Law and the EU's General Data Protection Regulation.
Topics: General Data Protection Regulation • Netherlands • Privacy
Latest E-Books