Central Asia: Uzbekistan, Kazakhstan trans-border trade center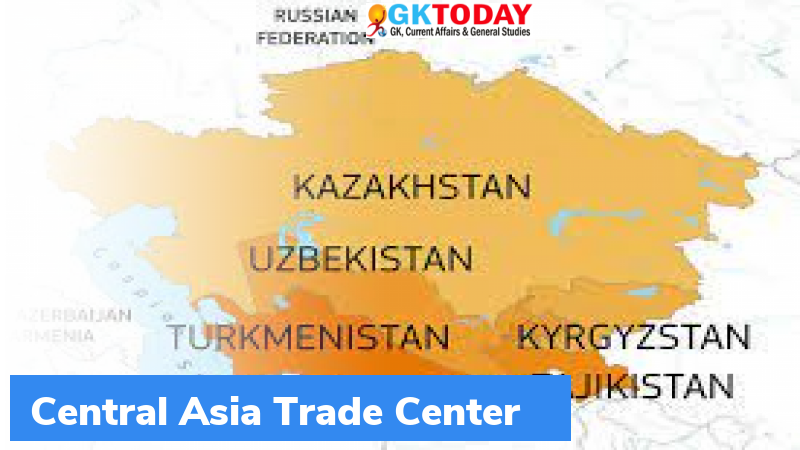 Kazakhstan and Uzbekistan have launched the construction of an international center for trade and economic cooperation called "Central Asia". The Central Asia Trade center has been launched on the borders of the two countries.
About the center
The Center is to be constructed in an area of 400 hectares of land. It will have a capacity to accommodate 35,000 people and five thousand trucks. After completion, the center will become a large trade and industrial platform to implement joint projects of Uzbekistan and Kazakhstan.
The center is located near the border check post of Gisht Kuprik.
After China and Russia, Kazakhstan is the third largest trade partner of Uzbekistan.
India-Uzbekistan
Uzbekistan holds one of the largest Uranium reserves in the world. In 2019, India and Uzbekistan signed a Nuclear Agreement. Under the agreement, Uzbekistan agreed to export 2,000 tonnes of Uranium to India.
Uzbekistan supports permanent membership of India in the United Nations Security Council.
The countries had set a bilateral trade target of 1 billion USD by 2020.
India-Central Asia
Central Asia is highly important to India as it serves as a land bridge between Asia and Europe. India is to use the Chabahar port as a gateway to access the Eurasian markets. Also, the development of International North-South Transport Corridor (INSTC) will help India increase its trade with Central Asia.
INSTC
It is a multi-modal transportation that was established in 2000 in St Petersburg by India, Iran, and Russia. It mainly aims to promote transport of freight.
At the Maritime India Summit that was held in March 2021, India proposed to include Chabahar port in the INSTC project.
Month: Current Affairs - April, 2021