Women in India
March 15, 2017
Nirbhaya Fund was announced in 2013 Union Budget to support initiatives by the government and NGOs working towards protecting the dignity and ensuring safety of women in India. The fund was started with a corpus of Rs 1,000 crore. The Fund is administered by Department of Economic...
March 4, 2017
Nirbhaya fund was announced with a corpus of Rs.1000 crore by the UPA government after the December 16, 2012 Delhi gang rape incident. The fund was expected to be used by the government and NGOs to run initiatives aimed at protecting the dignity and safety of women...
March 3, 2017
Nagaland saw torching of dozens of government buildings by tribal organizations in February, 2017. The protest was against the 33% reservation for women in urban local body elections. The result was that state government was forced to cancel the polls. But then, the agitators started demanding that...
February 16, 2016
In December 2015, the Indian government has announced to introduce injectable contraceptives for women in the public health system and family welfare programme. The first phase will be implemented in medical colleges and district hospitals with family planning counsellors. But few health groups and women's organisations are...
March 1, 2015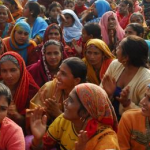 How does inadequate funding to Women welfare schemes proved to be a stumbling block in improving the conditions of women? Explain it in reference to Gender Based Budgeting and its experience.
February 25, 2015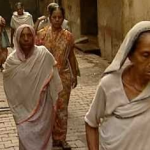 What are the Socio-Economic challenges faced by Widows in India? In your view, to what extent the discriminatory welfare schemes across the states further aggravate their condition? Discuss.
Advertisement