intellectual property rights in India
September 10, 2016
In the second week of May 2016, the Union Cabinet has approved a new National Intellectual Rights Policy to outline the future roadmap for IPR in India. Vision Statement This policy has been released with a vision statement that envisages an India where – creativity and innovation...
November 11, 2015
Patents refer to enforceable exclusive rights granted to the inventor in exchange for his/her making their invention public.  In India, an invention pertaining to a new product/process, involving an inventive step and capable of industrial application can be patented. Patents are a form of intellectual property.  An...
March 3, 2015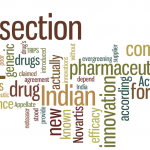 Explain why Section 3(d) is important to India's patent regime? Do you think that section 3(d) is a patent policy innovation by India? Substantiate your view.
January 21, 2015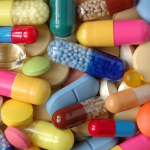 "India has gained foothold on the global scene with its innovatively engineered generic drugs". To what extent the government and judiciary of this country has helped it to achieve this? Do you think that the current policies can make India a major player in outsourced clinical research?...
November 21, 2014
The west looks at India as the "biggest battlefield" for intellectual property rights and accuses the country of "rampant piracy and counterfeiting". To what extent do you agree with this? Give arguments.
Advertisement