World Population: Current Affairs, GK & News - 2020-2021
World Population to Peak in 2064 and Will Shrink after That: Lancet
Published: July 15, 2020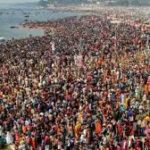 The Lancet Journal has come out with a report stating that the world population should come down after 2064 after reaching the peak. It is estimated that in 2064, the world population should touch 9.7 billion and will fall to 8.8 billion by the end of the century. The report has also stated that India ..
Month: Current Affairs - July, 2020
Category: International Current Affairs
Topics: Population ecology • Population Growth • The Lancet • World Population
Exploding Human Population: Short Essay
Published: December 27, 2019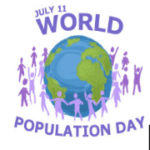 The world population in 1750 AD was 791 millions. This was the pre-industrialized world and the sweeping changes brought on by the steam engine, power looms and machinery happened 10 years later in 1760. By 2050, the world population is projected to be 11 billion. This means in 400 years we would have added 10,209,000,000 ..
Topics: Population • Population Explosion • Sustainable development • World Population
UNFPA publishes a State of World Population 2019 report
Published: April 13, 2019
The United Nations Population Fund (UNFPA) has recently released a State of World Population 2019 report. The report stated that India's population grew at an average annual rate of 1.2% between 2010 and 2019 to 1.36 billion, which is more than double the annual growth rate of China. According to the report, in India, total ..
Topics: Academic disciplines • Demography • Environmental social science • Health in Azerbaijan • Health in Singapore • Human overpopulation • Life expectancy • total fertility rate • World Population
Advertisement