Trade agreement Current Affairs, GK & News
On April 13, 2020, India tightened its curbs on imports of palm oil. Under the new conditions, the authorisation for imports of palm oil should be accompanied with pre-purchase agreement. Highlights Apart from the pre-purchase agreement, "certificate of origin" has also been made mandatory. This certificate is important to prove where the goods come from. ..
Month: Current Affairs - April, 2020
Category: India Nation & States Current Affairs
Topics: India imports • India-Indonesia • india-malaysia • Palm oil • Trade agreement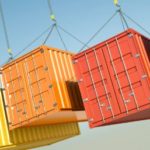 The Ministry of Commerce and Industries has launched the common digital platform for the issuance of certificates of origin to ease the regulatory burden on the exports. What is a certificate of origin? The Certificate of Origin is used to certify that the export products are obtained, produced or manufactured in India. Currently, it is ..
Topics: Certificate of origin • Country of origin • Cryptography • Economic integration • Economy • Free trade agreements • Free-trade area • International trade • Preferential trading area • Public key certificate • Rules of origin • Trade agreement
US President Trump has made a sharp criticism against the World Trade Organisation (WTO) for allowing countries such as India and China to engage in unfair trade practices that affect American economic interests. President Trump questioned the "developing country" status enjoyed by India and China at the WTO and argued that these countries are not ..
Topics: Commercial policy • Free trade • Law by country • Least developed countries • Politics by country • Protectionism • Tariff • Trade • Trade agreement • US-China Trade War • World government • World Trade Organisation • World Trade Organization • WTO
India and Peru have held the 4th round of negotiations for a proposed Free Trade Agreement (FTA) in Lima, Peru. The agreement is aimed to boost the 2-way commerce between both the countries. Both the countries have negotiated a trade agreement covering goods, services, investment, movement of professionals, investments, dispute settlement, technical barriers to trade, ..
Topics: Current Affairs – January, 2019 • Economy • Free-trade area • India and Peru • International Relations • International Trade • Trade agreement • Trade blocs • Trade facilitation • Transatlantic Trade and Investment Partnership
The Free Trade Agreement (FTA) refer to the cooperation between at least two countries to reduce trade barriers like import quotas and tariffs to increase trade of goods and services with each other. How does FTA's work? The free-trade agreement aims at reducing barriers to exchange so that trade can grow as a result of specialisation, division of labour, and most importantly ..
Topics: International Relations • International Trade • Regional Comprehensive Economic Partnership • Trade agreement • Trade barrier • Trade blocs