Media technology Current Affairs, GK & News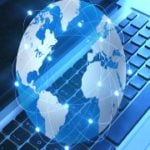 Kerala's plan for providing free Internet access to the poor has been roll out. Recent report by the Internet And Mobile Association of India (IAMAI), shows that Kerala is already halfway to its goal of 100% coverage. Kerala Fibre Optic Network project, pegged at ₹1,548 crore, would provide Internet to every household in the State. The ..
Topics: Cultural globalization • Digital technology • Information and communications technology • Internet • Kerala • Media technology • Technology • Telegraphy
India will host the 17th Annual Conference of International Competition Network 2018 (ICN2018) for the first time from 21st to 23rd March 2018 in New Delhi. The ICN advocates adoption of superior standards and procedures in competition enforcement around the world, formulates proposals for procedural and substantive convergence, and facilitates effective international cooperation to the ..
Topics: Digital media • Digital technology • Information and communications technology • Media technology • Network architecture • Technological convergence • Technology
The government has announced subsidy for starting community radio stations. It has announced 90% of subsidy in Northeast and 75% in other States to give a boost to the community radio sector. This was announced at a conference of state ministers (SIMCON) in New Delhi organised by the Information and Broadcasting Ministry after seven years. ..
Topics: Communication • Diversity • Media technology