Indian companies established Current Affairs, GK & News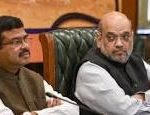 On 18 Nov, Union Home Minister Amit Shah through video-conferencing inaugurated First Winter-Grade Diesel outlet for Ladakh .  The winter-grade diesel has been developed by the Indian Oil Corporation Limited (IOCL) to address the problem of loss of fuel during extreme winter conditions.   The move will help to address the problem faced by people due ..
Topics: Chemical substances • Diesel engines • Diesel fuel • Fuels • Geography of Jammu and Kashmir • Hydroelectric power in Himachal Pradesh • Indian companies established • Indian Oil Corporation • Ladakh • Liquids
In Bengaluru, the National Centre for Clean Coal Research and Development (NCCCR&D) has been launched at the Indian Institute of Science (IISc.) by the Department of Science & Technology (DST). The NCCCR&D is a national consortium that will address opportunities and challenges in the development of clean coal technologies. The target beneficiaries of NCCCR&D include ..
Topics: Bharat Heavy Electricals Limited • BSE SENSEX • CNX Nifty • Economy of India • India • Indian companies established • Indian Institute of Science • NTPC Limited • States and union territories of India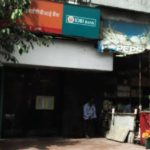 The Indian Government has approved a Rs 9300 crore fund infusion in the IDBI bank. This has caused the shares of the IDBI bank to surge 8% in a single day. What has happened? The Indian Cabinet has approved the cash infusion plan to improve the capital adequacy ratio in the bank. The Indian Government ..
Topics: All India Financial Institutions • Companies • Economy of India • IDBI Bank • IDBI Federal Life Insurance • Indian companies established
Development Financial Institutions are specialized institutions set up primarily to provide development/ Project finance especially in developing countries. These development banks are usually majority-owned by national governments. The source of capital of these banks is national or international development funds. This ensures their creditworthiness and their ability to provide project finance in a very competitive rate. ..
Topics: ICICI Bank • IDBI Bank • IFCI Ltd • India • Indian companies established • International development • National Bank for Agriculture and Rural Development • Reserve Bank of India • Small Industries Development Bank of India
The Reserve Bank of India (RBI) has initiated Prompt Corrective Action (PCA) against public sector lender Allahabad Bank, owing to its high net Non-Performing Assets (NPAs) and negative Return on Assets (RoA) for two consecutive years. The action would contribute to the overall improvement in risk management, asset quality, profitability, efficiency of the bank. The ..
Topics: Bad Bank • Bank • Central bank • Economy • Financial services • IDBI Bank • Indian companies established • Money • Prompt Corrective Action • Public Sector Banks in India • Reserve Bank of India • UCO Bank