Indian banknote demonetisation Current Affairs, GK & News
Income Tax Returns have seen a upward surge in tax compliance aftermath of demonetisation and GST introduction. However according to a report, around 8.80 million taxpayers turned out to be 'stop filers' i.e. those who did not file tax returns in a given year despite doing so in the financial year 2016-17, the year when ..
Topics: Economy • Goods and services tax • Income tax in India • Indian banknote demonetisation • Modi administration • Tax • Tax forms • Tax return • Taxation in the United States
The World Bank has projected India's growth rate at 7.3% for 2019 and 7.5% for 2020. The bank also noted that Indian economy has recovered from the effects of demonetisation and the Goods and Services Tax (GST). The World Bank in its twice-a-year South Asia Economic Focus report in Washington stated that growth is expected ..
Month: Current Affairs - April, 2018
Topics: Countries • Economies • Economy of India • Goods and services tax • Indian banknote demonetisation • Modi administration
Moody's Investors Service has recently estimated India's GDP growth forecast for year 2018 & 2019. In it, it has kept the GDP growth forecast for India in the calendar year 2018 unchanged at 7.6 % and for 2019 at 7.5 %, amid signs of economic recovery from the negative impact of demonetisation and disruption caused ..
Topics: Indian banknote demonetisation • Monetary reform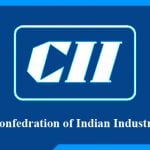 India's economic growth is slated to fall significantly in the second half of the current fiscal due to cash crunch spread by demonetisation. The consumer goods section has also seen significant drop in sales to the tune of 20 percent. The government had scrapped the high-value currency notes of Rs. 500 and Rs. 1000 in ..
Topics: Indian banknote demonetisation • Reserve Bank of India
India has become the first country in the world to subsidise the use of digital cash after the government announced measures like discounts on online payments for insurance policies, rail tickets and highway toll charges and waiver for service tax on online transactions below Rs 2,000. In countries like US, Sweden and Singapore, the inducement ..
Topics: Cashless society • Clearing • Debit card • Digital currency • E-commerce • E-commerce payment system • Economy • Finance • Indian banknote demonetisation • Money • Payment systems