Page-3 of
Extreme poverty Current Affairs, GK & News
The United Nations Committee for Development Policy (CDP) has recently announced that the four countries will be recommended for graduation from the Least Developed Country (LDC) category. These are Bhutan, Kiribati, Sao Tome and Principe and Solomon Islands. These countries are set to move up from the ranks of poorest nations due to their increasing ..
Topics: Committee for Development Policy • Debt • Economic development • Economy • Extreme poverty • José Antonio Ocampo • Least developed countries • Organizations • United Nations • United Nations Economic and Social Council
India has pledged additional $100 million towards India-UN Development Partnership Fund to help the poorest nations achieve the world organisation's Sustainable Development Goals (SDGs) to reduce poverty and raise the quality of life. This contribution would be in addition to $10.582 million India is contributing to various other UN programmes. Anjani Kumar, a Counsellor in ..
Topics: Extreme poverty • International development • Millennium Development Goals • Organizations • Poverty • Sustainable Development Goals • United Nations
The International Day for the Eradication of Poverty (IDEP) is observed every year on October 17 to raise people's awareness of the need to eradicate poverty and destitution worldwide, particularly in developing countries. The 2017 theme 'Answering the Call of October 17 to end poverty: A path toward peaceful and inclusive societies' reminds us of ..
Topics: Academic disciplines • Economy • Extreme poverty • Poverty • Poverty reduction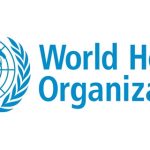 World Health Organization's Representative to India Dr. Henk Bekedam has stated that, India needs to increase its investment in the public healthcare sector to give shape to a robust health delivery system which includes infrastructure and human resources. This is essential for sustainable economic growth for India as any investment in health is investment in ..
Topics: Extreme poverty • Health economics • Health insurance • Millennium Development Goals • Publicly funded health care • Universal health care