Page-19 of
Chemistry Current Affairs, GK & News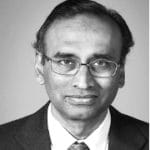 Nobel Laureate Sir Venkatraman Ramakrishnan has been confirmed as President Elect of the Royal Society. His appointment was confirmed by the society's council met on 19 March 2015 and will assume the charge on 1 December 2015. He will succeed eminent geneticist Sir Paul Nurse who had taken on the role in 2010 and will ..
Month: Current Affairs - March, 2015
Topics: Chemistry • Current Affairs 2016 • Nobel Prize • Science • United Kingdom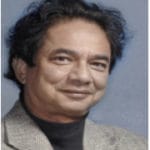 Purnendu Dasgupta, an Indian-American has won 2015 American Chemical Society (ACSs) Division of Analytical Chemistry J. Calvin Giddings Award. He was awarded this award for his special contribution in the field of analytical chemistry. He will receive this award in August 2015 at ACS national conference in Boston. About Purnendu Dasgupta At Present, Dasgupta is a ..
Month: Current Affairs - February, 2015
Category: Awards, Persons & Places in News
Topics: Awards • Chemistry • Current Affairs 2016 • United States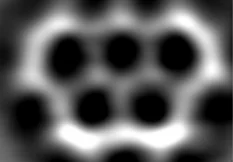 Olympicene is the name of a new organic carbon based molecule made up of five rings, of which four are benzene rings, joined in the shape of the Olympic rings. The molecule was conceived in March 2010 as a way to celebrate the 2012 London Olympics by Professor Graham Richards's former head of Oxford University's chemistry ..
Scientists have discovered that the most likely source of water on Moon is the constant stream of charged particles from the Sun known as the solar wind. As per Researchers, ice inside permanently shadowed polar craters on the Moon, which is also known as cold traps, could contain hydrogen atoms ultimately derived from the solar ..
Topics: Chemistry • Hydrogen • Lunar water • Moon • Natural sciences • Physical sciences • Planetary science • Planetary surface • Solar System • Solar wind • Space plasmas • Space science
Scientists developed a new strain of rice that could boost the crop yields by 20%. They have identified the mysterious gene in rice that helps its roots to absorb phosphorus more efficiently. The gene will be now transferred to contemporary varieties of rice using classic methods of cross-breeding, not genetic engineering. What is the need ..
Month: Current Affairs - August, 2012
Topics: Chemical elements • Chemistry • Fertilizer • Phosphorus • Physical sciences • Rice • Soil