Page-4 of
Biofuel Current Affairs, GK & News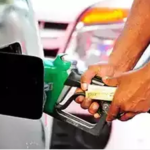 Twin challenges of increasing price of crude and depreciating rupee are burdening Indian economy. Time and again it has been emphasised that increase in the use of biofuels as a way out to address this challenge. Among biofuels ethanol appears to be the most viable alternative. Other biofuels such as jatropha have often proven to ..
Topics: Alcohols • Biofuel • Cellulosic ethanol • Chemical substances • Ethanol • Ethanol fuel • Ethanol fuel in Brazil • Fuels • Gasoline • Sugarcane
India's first first-ever environment friendly biofuel powered flight between Dehradun and Delhi was propelled by blend of oil from jatropha seeds and aviation turbine fuel. The 43-minute flight was operated by SpiceJet's Bombardier Q-400 aircraft, with 20 officials and five crew members on board. Key Facts This plane had carried blend of 25% of bio ..
Month: Current Affairs - August, 2018
Topics: Aviation Sector • Biofuel • CSIR • First Biofuel Flight • Jatropha • Jatropha seeds • Science and Technology • SpiceJet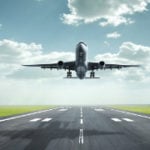 India's first flight using biofuel will fly from Dehradun (capital of Uttarakhand) to Delhi. The first ever biofuel test flight was conducted by SpiceJet on its turborporp Q-400 plane. With this India will join elite club of nations who have operated flight on alternative energy source like biofuel. Developed countries like Canada, Australia and US ..
Month: Current Affairs - August, 2018
Topics: Aviation Sector • Biofuel • Dehradun • Delhi • Environment • First Biofuel Flight • SpiceJet • Turborporp Q-400
The World Biodiesel Day (WBD) is observed every year on August 10 to create awareness about the importance of non-fossil fuels as an alternative to conventional fossil fuels and to highlight the various efforts made by the Government in the biofuel sector. The day also honours the research experiments by Sir Rudolf Diesel who ran ..
Topics: Biodiesel • Bioenergy • Biofuel • Bright green environmentalism • Fuels • Nature • Renewable fuels • Sustainable Development • Sustainable technologies
Rajasthan has become the first Indian state to implement the National policy on bio fuels, which was launched by the Union Government in May 2018. The desert State will lay emphasis on increasing production of oilseeds and establish a Centre for Excellence in Udaipur to promote research in the fields of alternative fuels and energy ..
Topics: Alcohols • Biofuel • Cellulosic ethanol • Chemical substances • Energy development • Ethanol • Ethanol fuel • Ethanol fuel by country • Fuels • Renewable fuels • Sugarcane