Page-5 of
Biofuel Current Affairs, GK & News
Rajasthan became first state in the country to implement National Policy on Biofuels unveiled by Union Government in May 2018. Its implementation was approved by high-power Biofuel Authority. It was also decided that dtate Government will release Biofuel Rules, 2018. Key Facts Under this policy, State Government will lay emphasis on increasing production of oilseeds ..
Month: Current Affairs - August, 2018
Topics: Agriculture • Biofuel • Biofuel Policy • Rajasthan • Renewable energy • States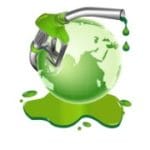 The International Biodiesel Day (or World Bio-fuel Day) is observed every year on August 10 to create awareness about the importance of non-fossil fuels. Significance of the day: To create awareness about non fossil-fuels (Green Fuels or Bio-fuels). Bio-fuels are renewable, bio-degradable, sustainable and environment friendly fuel. It can be seen as alternative to conventional ..
Month: Current Affairs - August, 2016
Topics: Biofuel • Days and Events • Energy Sector • Environment • Green Fuels • World Bio-fuel Day
1. Which among the following is also known as a hotspot for cactus biodiversity? [A]Sechura Desert in Peru and Ecuador [B]Caatinga scrub in equatorial Brazil [C]Tehuacán Valley desert in southern Mexico [D]Sahara Desert in Africa Tehuacán Valley desert in southern Mexico The rain shadow effect is largely responsible for many tropical arid lands that seem ..
Category: GK Today's Quiz Archive
Topics: Alcohols • Aquatic ecology • Biofuel • Chemical substances • Coastal Regulation Zone • Commodity chemicals • Coral reefs • Ethanol • Liquid fuels • Mangrove • Nature • Renewable fuels