ISRO sets up Space Situational Awareness Control Centre in Bengaluru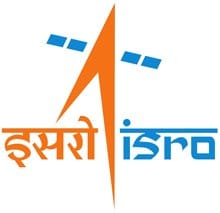 Indian Space Research Organisation (ISRO) laid foundation stone for Space Situational Awareness Control Centre in Bengaluru, Karnataka to protect Indian satellites from space debris. It will facilitate intensified activities foreseen for Space Situational Awareness & Management (SSAM), in view of the increasing debris population and operational space assets.
About Space Situational Awareness Control Centre
It will host range of activities related to protection of space assets of India from inactive satellites, pieces of orbiting objects, near earth asteroids as well as adverse space weather conditions.
It will also assimilate tracking data of inactive satellites from indigenous observation facilities and with help of analysis generate useful information from fundamental observations.
It will also enable research activities pertaining to active debris removal, space debris modelling and mitigation for sustainable use of space.
Background
Currently, ISRO has fleet of 50 functional satellites, including communication, navigation and surveillance satellites, in space. Till now, ISRO was dependent on North America Aerospace Defense Command (NORAD) datafor keeping track of space debris and monitoring our active and passive (dead) satellites. This global data is available in public domain and is not accurate as compared to accurate data provided by NORAD exclusively to members of its network (ISRO is not its member, so it can't access this data).
Space Situational Awareness & Management (SSAM) has become internationally significant area due to rise of manmade space debris and increased collision threat with operational spacecraft. In this regard, ISRO has set up Directorate of Space Situational Awareness and Management aimed at protecting India's high-value space assets from space debris' collisions and close approach.
Month: Current Affairs - August, 2019
Category: Science & Technology Current Affairs
Topics: Banglore • Indian Space Research Organisation • North America Aerospace Defense Command • Space Situational Awareness & Management • Space Situational Awareness Control Centre
Latest E-Books