India offers Russia credit for develop of its Far East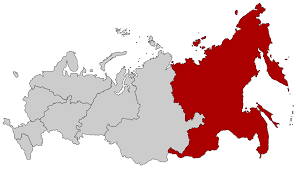 In the latest announcement from the Prime Minister Narendra Modi's trip to Russia, he has announced that India will extend a 1 billion dollar Line of Credit for the development of Russia's Far East.  PM Modi has made it clear that India will take an active role in the development of various regions of nations on friendly terms.
What has happened?
India has decided to extend a USD 1 billion dollar Line of Credit for the development of the Russian Far East
This announcement was made while inaugurating the country's "Act Far East" policy while PM Modi's two-day visit  to Russia and was made in the presence of Russian President Vladimir Putin.
PM Modi made this announcement while addressing the plenary session of the Eastern Economic Forum in Vladivostok, Russia. India seeks to engage all nations in East Asia and develop friendly relations with them under India's new "Act East" policy.
The Eastern Economic Forum was organized to provide a forum for the development of business and greenlighting the investment opportunities in Russia's Far East Region.
The mutual development of the Russian Far East provides a significant opportunity for the development of the Russian Far East on mutually beneficial terms for both India and Russia.
Russia's Far East
The Russian Far East is a gigantic part of Russia which lies in the Eastern part of Russia. It currently comprises of the all Russian Territory between the Lake Baikal in Eastern Siberia and shores of the Pacific Ocean.
The Russian far east is home to several mineral deposits and is a storehouse of wood and natural resources. However, it is also less populated and like the frozen Siberia, it lacks roads and railways for transportation.
Much of the Russia Far East is served only by aircraft and helicopters. However, there is an urgent need to develop the transport infrastructure in the Russian Far East for its economic development.
Topics: Continents • Countries • Eastern Economic Forum • Foreign policy of the Narendra Modi government • Foreign relations of India • Narendra Modi • Russia • South Asian foreign policy of the Narendra Modi government • Vladimir Putin • World
Latest E-Books