Government merges NCRB with BPRD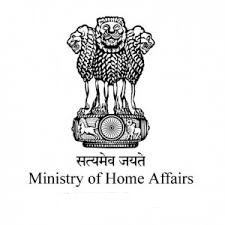 The Union Home Ministry has merged three-decade old National Crime Records Bureau (NCRB) with Bureau of Police Research and Development (BPRD).
The merger aims at improving administrative efficiency and optimal utilisation of resources for development works related to policing. It will also boost crime data collection and research efforts.
Key Facts
Now BPR&D will oversee all the data collection related to Crime in India, Suicides and Accidental Deaths, Prison Statistics and Fingerprints which was earlier done by NCRB. The BPRD Director General (DG) will be the head of the merged new entity, where the NCRB Director, an Additional DG rank post will report to the former.
Reasons for merger
BPR&D has been given charge of NCRB so that there is more research based and methodological data collection in future as data collection by NCRB as of now was that of taken from states and was sometimes inaccurate. It was also felt that if the researchers of BPR&D there will be more accurate and research based data collection.
About NCRB and BPRD
The NCRB was established in 1986 as the central police organisation to collect crime data, on various parameters, from across all the states of the country. The BPRD was established in 1970 as the national police organisation to study, research and develop on subjects and issues related to policing. Both the organisations were functioning under the aegis of Union Home Ministry.
Month: Current Affairs - August, 2017
Topics: BPRD • Home Ministry • internal security • National • NCRB • NCRB-BPRD merger • Policing
Latest E-Books